African Art
If you are interested in African art, particularly wildlife art, you may like to visit our Wild African Art website.
To compliment your African trophies, have you considered a painting or sculpture to further evoke your African hunt memories?
Please take a look at some of the work of the most talented African wildlife artists.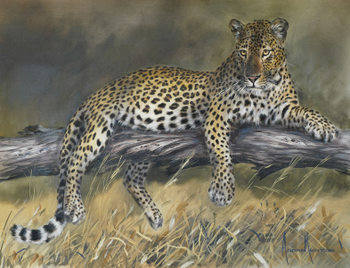 Leopard Painting by Andre Meintjies
You may purchase an artwork as it is or commission a similar work that you like.
Or
You may commission a completely new painting from your own photograph(s) in the style of one of the artists.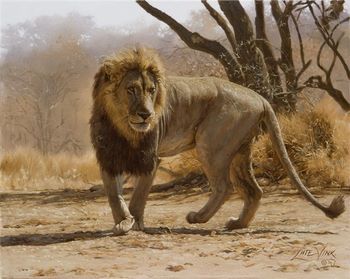 Lion Painting by Lute Vink
We also showcase an artist who paints elephant ears. If you successfully hunt an elephant and retain the ears for taxidermy work in Africa, we can arrange for the ear to be painted and returned to your taxidermist ready to be shipped with your other trophies.