Chauncey Hugh Stigand Books
Chauncey Hugh Stigand (1877 - 1919) was a keen big-game hunter, but was equally interested in the habits and habitat of his quarry.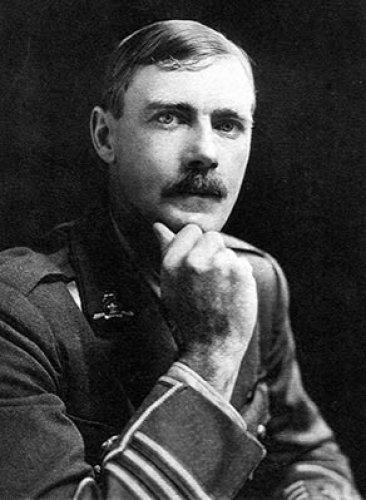 Observations On Northern Section Of The Tanganyika-Nile Rift Valley by C H Stigand (1916)
Administration In Tropical Africa by C H Stigand (1914) is written from the 'junior official's point of view' and instructs and informs him how to govern in Africa. Free eBook
To Abyssinia Through An Unknown Land by C H Stigand (1910) is an account of a journey through unexplored regions of British East Africa by Lake Rudolf to the Kingdom of Menelek. Free eBook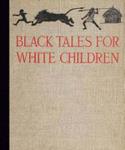 Black Tales For White Children: Being A Collection Of Swahili Stories by C H Stigand (1914) was written at the time he had children. Stigand wrote on a wide variety of topics relating to African including both folk tales and big game hunting. Kindle Version
Equatoria: The Lado Enclave by C H Stigand (1923) is a memoir of the life of Chauncey Hugh Stigand (who was killed in action fighting the Dinka in December 1919) and a list of events in the region from 1815-1914.
Land Of Zinj: Being An Account Of British East Africa by C H Stigand (1913) is a detailed description of the country, its history and the natives (their language and customs) in that part of British East Africa that lies between the Juba and Zambesi rivers.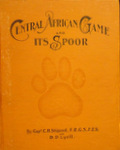 Central African Game And Its Spoor by C H Stigand (1909) was written with Denis D Lyell and is an important compendium of information by two extremely knowledgeable naturalists and hunters. Free eBook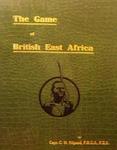 The Game Of British East Africa by C H Stigand (1909) includes the game of Uganda and the eastern Congo as well as the game of East Africa. Kindle Version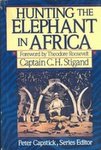 Hunting The Elephant In Africa by C H Stigand (1913) is the definitive work on elephant hunting by one of the greatest hunters of all time. Kindle Version