Elspeth Huxley Books
Elspeth Joscelin Huxley CBE (1907 - 1997) was a writer, journalist, broadcaster, environmentalist, farmer and government advisor. She wrote 30 books but she is best known for 'The Flame Trees of Thika' and 'The Mottled Lizard' which were based on her experiences growing up in a coffee farm in colonial Kenya.
Flame Trees Of Thika: Memories Of An African Childhood by Elspeth Huxley (1959). In an open cart Elspeth Huxley set off with her parents to travel to Thika in Kenya. As pioneering settlers among the Kikuyu natives, they built a house of grass, ate off a damask spread over packing cases and discovered - the hard way - the world of the African.
White Man's Country: Lord Delamere And The Making Of Kenya by Elspeth Huxley (1935). Two Volumes. Delamere was undoubtedly the most influential settler leader in the development of Kenya Colony.
Murder On Safari by Elspeth Huxley (1938) is a murder mystery set during a big game safari in Africa. Odd blurb by Teddy Roosevelt Jr. who advocates open season on dilettante hunters.
The Mottled Lizard by Elspeth Huxley (1962) carries on the story of when the family return to Kenya after the First World War.
With Forks And Hope: An African Notebook by Elspeth Huxley (1964) is a survey of the political, social and anthropological future of Africa, offering a variety of topics ranging from Uganda's prime minister to the dwindling rhinoceros population.
Out In The Midday Sun: My Kenya by Elspeth Huxley (1985). The author returned to Kenya in 1933 and writes about her adult life and the legendary personalities in the heyday of colonial Kenya. Kindle Version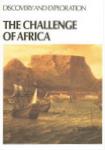 The Challenge Of Africa by Elspeth Huxley (1971)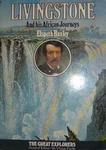 Livingstone And His African Journeys by Elspeth Huxley (1974). Livingstone was not only an explorer and a geographer, but an anthroplogist, botanist, ethnologist, astronomer and above all, medical missionary. Huxley, an acclaimed writer on Africa gives an excellent account of his life and work.
Nellie: Letters From Africa by Elspeth Huxley (1980) is the correspondence, spanning more than forty years, with the author's mother which reflects the minutiae of life. Nellie writes about commonplace things and characters in a way that brings them vividly before the reader's eyes, providing an intriguing record of the life style of an unconventional white settler in the East African Protectorate in bygone days. A look at life in Kenya from 1912, through the Mau Mau emergency to the independent Republic of Kenya.
The Sorcerer's Apprentice: A Journey Through East Africa by Elspeth Huxley (1948). Raised in Africa, Elspeth Huxley is therefore eminently qualified to write not only about the unique situation of that continent but also about her journey from Zanzibar to the Congo.
Four Guineas: A Journey Through West Africa by Elspeth Huxley (1954)is an account of Elspeth Huxley's travels in the Gambia, Sierra Leone, the Gold Coast and Nigeria. She shows her passionate interest in the region's history, superstitions, tribal ways, beauties and potentialities and above all in the human beings she meets there.
For more books by Elspeth Huxley
Books About Elspeth Huxley
C S Nicholls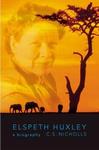 Elspeth Huxley: A Biography by C S Nicholls (2003). "A woman of compelling personality, exceptionally energetic and effective in everything she did, Elspeth Huxley was not only a celebrated writer, but a farmer, broadcaster, journalist, conservationist, political thinker, magistrate and government adviser. She was a vivid chronicler of colonial Kenya, and became increasingly recognised as an observer and interpreter of African affairs over a period of profound change. Initially a staunch defender of the white settlers she would come to support moves towards African independence."