Henry Anderson Bryden Books
Henry Anderson Bryden (1854 - 1937) was born and educated in England. He played rugby for England in 1874 and was a noted sportsman. He moved to South Africa in the 1876 to study the flora and fauna of the Eastern Cape.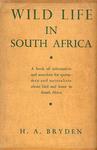 Wild Life In South Africa: A Book Of Information And Anecdote For Sportsmen and Naturalists About Bird And Beast In South Africa by H A Bryden (1936) is a book of anecdotal information regarding big game in Africa. Bryden mentions his sporting experiences including hunts after elephant, lion and buffalo. There is a chapter on big game hunters and explorers Charles Andersson and Francis Galton.
Gun And Camera In Southern Africa: Year Of Wanderings In Bechuanaland, The Kalahari Desert, And The Lake River Country, Ngamiland With Notes On Colonisation, Natives, Natural History, And Sport by H A Bryden (1893). Bryden traveled through Bechuanaland hunting antelope and small game, crossed the Kalahari Desert, then hunted giraffe near Lake Ngami. Upon reaching the Botletli River plains, Bryden's group bagged zebra, wildebeest, lechwe and other game. Recrossing the Kalahari, the expediton took trophy eland. There is a further chapter on the distribution of large game. Free eBook
Travel And Big Game by H A Bryden and Percy Selous (1897) includes chapters on hunting in Canada and North America and also much on hunting in Africa. Two chapters are by Bryden on hunting giraffe, buffalo and zebra. Percy Selous was a cousin of Frederick Selous. Free eBook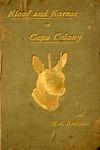 Kloof And Karroo: Sport, Legend And Natural History In Cape Colony With A Notice Of The Game Birds And Of The Present Distribution Of The Antelopes And Large Game by H A Bryden (1889) is Bryden's classic work on hunting in the Cape Colony, South Africa. Sketches and reminiscences drawn from a lifetime of sport. One of Bryden's more difficult to locate titles. Free eBook
From Veldt Camp Fires - Stories Of Southern Africa by H A Bryden (1900) Kindle Version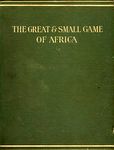 Great And Small Game Of Africa: An Account Of The Distribution, Habits, And Natural History Of The Sporting Mammals, With Personal Hunting Experiences edited by H A Bryden (1899) is the most complete work on the wild mammals of Africa. Contributors include Sir Harry Johnston, F Vaughan Kirkby, R Lydekker, A H Neumann, F C Selous, A E Pease, H G C Swayne and many others. One of the finest works on African game ever published which also contains hunting stories by many of the contributors.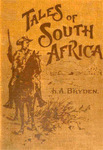 Tales Of South Africa by H A Bryden (1896) Kindle Version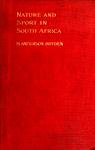 Nature And Sport In South Africa by H A Bryden (1897) Free eBook
Enchantments Of The Field: Chronicles Of Sport And Wild Life by H A Bryden (1930). Fox hunting, hares, peregrine falcons, elephants, trout fishing, polecats and stoats, beagles, big game, sporting pictures and much more.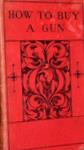 How To Buy A Gun by H A Bryden and Basil Tozer (1903). Bryden writes on the rifle and Tozer on the shotgun.