Zambia Travel
Zambia Travel - Zambia is a landlocked country with land borders with Tanzania in the north-east, Malawi in the east, Mozambique and Zimbabwe in the south-east, Botswana and Namibia in the south, Angola in the west and Zaire in the north-west. The Victoria Falls and Zambezi river contribute to Zambia's scenic splendour.

Zambia Travel Facts
Formerly: Northern Rhodesia
Capital: Lusaka
Area: 752,614 km2
Population: 9,959,037
Language: English and many local languages
Currency: Zambian kwacha (ZMK)
Electricity: 230V/50Hz (Plugs may vary - 2 round pins or 3 round pins arranged in a triangle or 2 parallel flat pins with ground pin)
ZambiaMap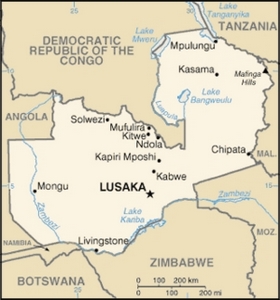 Getting To Zambia
South African Airways operates from Johannesburg to Lusaka.

British Airways operates from London to Lusaka.
Zambia Travel Health
Vaccinations/boosters are strongly recommended for:
From Oct 2011 Zambia was added to list of countries requiring Yellow Fever vaccination & certification. Though Zambia's status has been classified as a low risk, a valid Yellow Fever certificate will be required for travellers over 1 year old. This will affect hunters who are transiting in South Africa on their return from Zambia.
Prophylactic precautions are strongly recommended for:
Other health hazards:
Zambia Visa
Zambia visa and passport information includes all application instructions and visa application form downloads.
Visa and Passport Requirements For US & UK Citizens
Submit your Passport, must be valid at least 6 months beyond intended stay
2 Visa Application Forms, fully completed and signed
2 Recent passport-type photographs in colour signed on the reverse (black & white or scanned photographs are not acceptable)
A letter of invitation from hosts in Zambia, which should state the following: host's names and address, applicants name, length of stay in Zambia and purpose of the visit.
Copy of round trip airline tickets
Copy/Original bank statement
Copy/Original hotel confirmation
Consular Fee: $135.00 per visa - tourist visa
Consular Fee: £75.00 per visa - tourist visa
Application Forms
Zambia Embassies
Zambia Embassy in US
2419 Massachusetts Avenue NW, Washington, DC 20008
Tel: (202) 265-9717
Fax: (202) 332-0826
Website: http://www.zambiaembassy.org
Zambia Embassy in UK
2 Palace Gate, Kensington, London W8 5NG
Tel: 020 7589 6655
Fax: 020 7581 0546
Website: http://zambia.embassyhomepage.com
US Embassy in Zambia
Corner of Independence and United Nations Avenues
Tel: [260] (1) 250-955, 252-230
Fax: [260] (1) 252-225
Website: http://zambia.usembassy.gov/
UK Embassy in Zambia
5210 Independence Avenue PO Box 50050 15101 Ridgeway Lusaka
Tel: (260) (1) 251133
Fax: (260) (1) 253798
Email: brithc@zamnet.zm
Recommended Reading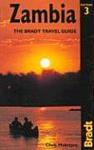 The Bradt Travel Guide to Zambia covers all the prime attractions, including all national parks from the Zambezi and Kafe to the famous Luangwa park, host to several unique species and the best place for leopard-spotting. Advice for the independent traveler encompasses everything from choosing the best bushcamps, lodges and hotels to organizing memorable safaris.
Zambia Travel Resources