Hello


Shakari Connection Bookshelf Newsletter
Issue 010 |February 2013
I have been busy finding hundreds of FREE African hunting eBooks and putting the links to where you can download them in any file format including Kindle. A wonderful chance to read the old hunting classics which are now in the public domain - Corbett, Sutherland, Finaughty, Stigand, Selous....the list goes on and on.
However, for those who love the smell and feel of a real book, here is this month's selection...
Don't forget, we would really enjoy reading your African hunting book reviews.
---
The Far Interior: A Narrative Of Travel And Adventure From The Cape Of Good Hope Across The Zambesi To The Lake Regions Of Central Africa by Walter Montagu Kerr (1886). The author travelled to the South African diamond fields to seek his fortune. He met Frederick Selous, the pair venturing into the interior of Matabeleland. A classic African adventure book.
---
Stalking Game From Desert To Tundra by Arthur Popham (1985). Popham's big game hunting adventures around the world with a special emphasis on sheep. Popham was a close friend of Jack O'Connor and they hunted together many times. Big game hunting around the world - sheep, goat, caribou, grizzly, moose, buffalo and other North American game, also lion, buffalo and sable in Africa and urial in Iran.
---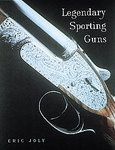 Legendary Sporting Guns by Eric Joly (1998). A combination of superb craftsmanship, elegant design, and lethal power, the best hunting guns occupy a unique place in the pantheon of sporting equipment. Highly prized by hunter and non-hunter alike, the guns and their history are explored fully in this remarkable work. The author combines the lore of the hunt with the story behind the creation and refinement of sporting guns, emphasizing their use in the field. He examines the finer points of the greatest guns in current production, providing specifications on action, barrels, engraving weight, stock, and calibre, along with illustrations featuring both the complete gun in profile and a detailed view of the action.
---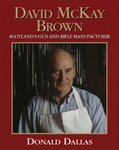 David McKay Brown: Scotland's Gun And Rifle Manufacturer by Donald Dallas (2011). In 1967, David McKay Brown set up his own business, initially repairing guns. He was very impressed with the merits of the round action and in 1974 built the first McKay Brown trigger plate round action. In the 1980s he designed a round action over and under gun, the first such gun being completed in 1992, much admired for its design and elegance. Since 1974 he has built 578 round action guns and rifles both in side-by-side and O/U configuration. The history and development of the round action and the new O/U gun are described in detail for the first time. There are several chapters on the building of McKay Brown guns that go into great detail about their construction.
---
My Last Kambaku by Leo Kroger (1996). To the modern reader, Leo Kroger's life will seem like an adventure from long ago but the stories make great reading.
---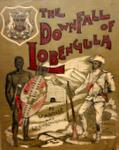 The Downfall Of Lobengula by William Arthur Wills & Leonard Thomas Collingridge (1894). 'The cause, history and effect of the Matabeli war.' With contributions by Major P W Forbes, Major Sir John C Willoughby, Mr H Rider Haggard, Mr F C Selous, and Mr P B S Wrey. Lobengula was deposed by The First Matabele War, which began in November 1893. The British South Africa Company's use of the Maxim gun led to devastating losses for the Matabele warriors. As early as December 1893, it was reported that Lobengula had been very sick, but his death sometime in early 1894 was kept a secret for many months and the cause of his death remains inconclusive.
---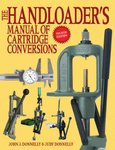 The Handloaders Manual Of Cartridge Conversions by John J Donnelly (2011) offers the handloader all the physical data, how-to designs, tools and drawings needed to convert modern, easily obtainable materials into more than 1,000 different rifle and pistol cartridge cases, ranging from the obsolete patterns to modern, cutting-edge 'wildcats'. This classic guide has been revised with a new, easy-to-reference format, complete with a full index of hundreds of cartridges. This truly is the handloader's one-stop guide for creating personalized cartridges.
---
If you like this newsletter, please do me a big favour and "pay it forward."
If a friend did forward this to you and if you like what you read, please subscribe by visiting Shakari Connection Bookshelf
Join us on Facebook...

Good Reading & Good Hunting