Hello


Shakari Connection Bookshelf Newsletter
Issue 012 |April 2013
Have you read any of John F Burger's books? I'm in the middle of re-reading them after many years and thoroughly enjoying them.
For buffalo hunting addicts, 'Horned Death' is a must....This book is full of buffalo hunting tales, with the odd lion and elephant hunt.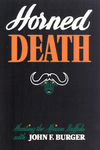 Horned Death by John F Burger (1947) is considered by some as the Bible on hunting the African buffalo, written by a man who shot more than one thousand of them in his lifetime.
John F Burger's other books contain slightly less hunting but are fascinating accounts of a life travelling and working in Central Africa. Stories about remote African native tribes, working as a mine surveyor and tales of his old hunting friends, such as Charlie Goss and Mickey Norton, the prolific elephant hunter.
All terribly manly pursuits and never once does Mr Burger mention that Mrs Burger was a member of his 'gang' and an active participant in his long expeditions. However there is a nice photo of Mr & Mrs Burger sitting on a buffalo in 'Horned Death'.
---
Another excellent read is 'Lion In The Morning' by Henry Seaton, a British Assistant District Commissioner in East Africa. He writes with great humour of his life there and his inexpert hunting escapades.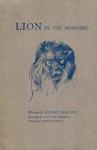 Lion In The Morning by Henry Seaton (1963) "Henry Seaton presents his own particular vision of East Africa as it was from 1913 to 1926, the unsophisticated Africa with its peoples and wild life, before the golden age came to an end. In early 1914 the spirit of the White Highlands in the East Africa Protectorate was one of unbounded optimism, of faith and a great love. The pioneers were out of the ruck, all set for the making of a new heaven on a new earth. In the Native Reserves, by which white settlement was immediately surrounded, peace, trust and goodwill prevailed. The scents, the sights, the heat and the wind of Africa pervade the story."
---
With Memsaab On The Rungwa by Clive W Johnson (1958). An account of the Johnson's second African safari in 1955, this time a 37 day safari in southwest Tanganyika during the dry season, hunting sable, kudu, leopard, hippo, waterbuck, roan and the usual plains game. The shooting was a bit better on this trip and things ran more smoothly. The author hunted with George Dove as PH.
---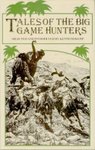 Tales Of The Big Game Hunters by Kenneth Kemp (1986) includes tales from Baldwin, Chapman, Gordon-Cumming, Harris, Kriby, Neumann, Selous, Sutherland, Baker. Burton, Demidoff, Radclyffe, Kirby and more. One of the few books of this type with information on the rifles and projectiles used and preferred by these hunters.
---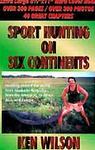 Sport Hunting On Six Continents by Ken Wilson (1998) chronicles 15 years of Wilson's adventures on behalf of Sportsmen on Film. From his first hunt in Alaska with John Latham to his last safari in Africa with his late friend, Peter Capstick, Ken Wilson has had the opportunity to hunt and document hunting on all six of the world's continents that are home to big game animals.
---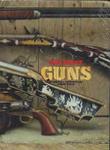 The Great Guns by Harold L Peterson & Robert Elman (1971). Written by two firearm experts who have spent a professional lifetime studying and evaluating the excellence of guns. The book is devoted to the subtle problem of choosing the most magnificent and most significant of history's rifles, handguns and smoothbores.
---
If you like this newsletter, please do me a big favour and "pay it forward."
If a friend did forward this to you and if you like what you read, please subscribe by visiting Shakari Connection Bookshelf
Join us on Facebook...

Don't forget, we would really enjoy reading your African hunting book reviews.
Good Reading & Good Hunting