Hello


Shakari Connection Bookshelf Newsletter
Issue 003 | 24th March 2011
This month the Shakari Connection Bookshelf Newsletter brings you some 'classic' African hunting books as well as some latest additions to the African hunting bookshelf.
Last week I was asked by a gentleman, who is soon to embark to Namibia for his first African hunt, to recommend some classic African hunting books. A tough task especially as I wasn't sure of his precise interests.....history, jolly good hunting adventure stories, rifles, 'how to' books - all categories have their 'classics'.
Anyhow I think I rather overwhelmed him with suggestions so he then asked me to narrow it down to 4 books. This I did with great difficulty! In no particular order, do you agree these are great African hunting classics?
Horn Of The Hunter: The Story Of An African Safari by Robert Ruark (1953). In this book Ruark shares with you the ferocity of the wounded buffalo - no book will give you the "feel" of Africa like this one.
---
Hunter by J A Hunter (1952) are tales of the extraordinary adventures of one of the last and greatest of Africa's white hunters.
---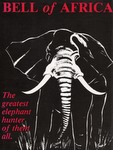 Bell Of Africa by W D M Bell (1960) is the incredible life story of one of Africa's great elephant hunters who bagged hundreds of elephants with small calibre rifles and collected a fortune in ivory.
---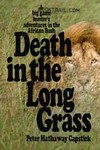 Death In The Long Grass by Peter Hathaway Capstick (1980) is based on Capstick's own experiences and the personal accounts of his colleagues. 'Death In The Long Grass' portrays the great killers of the African bush.
---
I couldn't resist adding an extra book to the 4, thinking the modern 'classic' by Kevin Robertson might be useful for a first time African hunter.

The Perfect Shot: Shot Placement For African Big Game by Kevin Robertson (2000). Africa has more varieties of big game than any other continent and almost all these animals have very different 'kill zones'. Each animal is shown in a colour field picture as well as a colour 'ghost view' that illustrates the shoulder bones, heart, lungs and brain so you will know precisely where to place your shot.
---
Now for a couple of 'new' old African hunting books...
One-Man Safari by Hans-Otto Meissner (1957). The author was a prolific purveyor of elephant meat and big tusks. He recounts his hunting exploits in pursuit of buffalo, lion, the coveted bongo, elephants, hippopotamus and more. He tracks his quarry down in regions as different as the Sahara and the depths of the central African forest.
---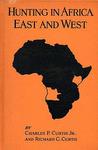 Hunting In Africa: East And West by Charles P Curtis Jr & Richard C Curtis (1925) is an account of a three month safari in 1923 with professional hunter Philip Percival to hunt lion, buffalo, rhinoceros and elephant in East Africa and giant sable in Angola. The author, his brother and wife, and his father, all from England tell of their experiences and observations. Illustrated with 33 photographs of the natives, the game and their trophies.
---
If you like this newsletter, please do me a big favour and "pay it forward."
If a friend did forward this to you and if you like what you read, please subscribe by visiting Shakari Connection Bookshelf
Good Reading & Good Hunting