Hello


Shakari Connection Bookshelf Newsletter
Issue 006 | October 2012
It's October! Hard to believe we've been in Portugal for over a year. With the misty autumnal chill, peace has returned to our village. The holiday visitors have gone home, the threat of forest fires has abated and it's a perfect time to read a good book in front of the fire.
This mixed bag of African hunting books are all new additions to the Bookshelf. I hope you enjoy them!
Don't forget, we would really enjoy reading your African hunting book reviews.
Happy Halloween to you all!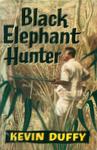 Black Elephant Hunter by Kevin Duffy (1960) is an authentic account of elephant hunting in the Luangwa Valley, Northern Rhodesia, where the author, a young Dubliner, went on safari to record on cine film, the tracking and final dispatch of a bull elephant by a black hunter named Yose, armed with an ancient muzzleloader.
---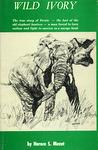 Wild Ivory by Horace S Mazet (1971). 'The true story of Fernie - the last of the old elephant hunters - a man forced to turn outlaw and fight to survive in a savage land'. Horace Mazet F.R.G.S. undertook several safaris in East Africa and befriended a white hunter named Fernie whose parents were pioneer settlers in Kenya. Fernie became a white hunter, specializing in elephant hunting but he loses his professional hunter's status due to a bureaucratic frame-up and is forced to become an ivory poacher in order to earn enough money to clear his name. This is Fernie's story of survival in the African bush, pitting his wits against men and wild animals.
---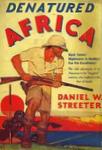 Denatured Africa by Daniel W Streeter (1926). With humour and wit, the author recounts how he realized at the age of thirty-nine, that he had never been anywhere, and so he decided to travel to Africa. It is a hilarious look at the great white hunter and will be welcomed by all armchair adventurers who are interested in knowing how close an inferiority complex can approach a rhino without fatal results.
---
Game, Glory And Bitter Blood by Maurice Randall (1990). Memoirs of an African hunter. The author was brought to Kenya as an infant and his career included game catching, action during World War II and against the Mau Mau terrorists.
---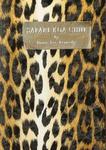 Safari Koa Chui by Bruce Lee Kennedy (1959). The authors account of an African safari in 1959 in Kenya with the express interest of obtaining a leopard for its skin to make a coat for his wife. His Professional Hunter was John Kingsley-Heath. The title is Swahili and means 'The Trip For The Leopard' and the book cover is made of faux leopard fur with a metal plate.
If any one buys this rather unusually bound book, please write a review. I'm dying to know if the content matches the cover!!
---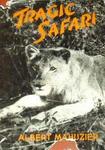 Tragic Safari by Albert Mahuzier (1956) is about an ill-fated hunting & photographic safari to Chad and French West Africa. Albert Mahuzier went to Africa to take colour photographs of dangerous wild animals, but the journey ended in tragedy when his guide, Marcel Vincent, was killed by a lion.
---
The Big Game Hunters by Michael Brander (1988). Portrays the lives and expeditions of the principal big game hunters, from the days of the muzzle loading flintlock to the modern breech-loading express rifle. Short biographies of many of the early African and Indian big-game hunters including Walter Campbell, William Cornwallis Harris, R G Gordon Cumming, William Cotton Oswell, Sir Samuel White Baker, Henry Astbury Leveson, James Forsyth, William Rice, Alexander Kinloch, Arthur Neumann, Frederick Selous, John Guille Millais, Theodore Roosevelt, C H Stigand, James Sutherland, James Dunbar, Archibald Brander and W D M Bell.
---
Solo Safari by Dean Witter (1949). A big game hunting trip in 1948 over the period of three weeks during which time Witter (with PH Tom Murray Smith) took over 40 big game animals including over 20 species including an enormous record rhino as well as lions, buffalo and other species in the area. All is meticulously chronicled including calibers, distances, brands used, times of kills and great descriptions of the hunts.
---
If you like this newsletter, please do me a big favour and "pay it forward."
If a friend did forward this to you and if you like what you read, please subscribe by visiting Shakari Connection Bookshelf
Join us on Facebook...

Good Reading & Good Hunting