Hello


Shakari Connection Bookshelf Newsletter
Issue 008 | December 2012
By special request, this month's book recommendations are about hunting in the former French African countries. There are rather a lot of books written about hunting here, so this newsletter will be longer a little longer than normal!!
Have a very happy holiday season and a peaceful New Year
Don't forget, we would really enjoy reading your African hunting book reviews.
First though, you may be interested in the new African Hunter Magazine Shot Placement App which is based on the hugely popular African Hunter Shot Placement Pocket Field Guide.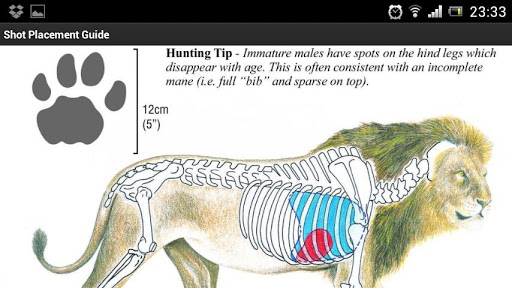 This beautifully illustrated app offers the African hunter....
Shot Placement and Formatted Data images depicting vitals and skeleton, detailed information, hunting records and hunting notes and tips for 20 of Africa's popular animals
A series of screens to capture, maintain and view every hunt the hunter wishes to record
A series of screens to capture, maintain and view every weapon the hunter wishes to record
A series of screens to capture, maintain and view some personal information of the hunter
The images are all fully zoomable and viewable in both portrait and landscape view
---
Ernst Alexander Zwilling (1904 - 1990) was an Austrian professional white hunter in the Cameroon after the First World War. He went on to take clients to French Equatorial Africa and Uganda. He wrote many books in German about his African hunting career.
Jungle Fever: Expedition Into Equatorial Africa by Ernst A Zwilling (1956) recounts a hunting expedition into East Africa and the Cameroon for rhinos, lions, hippos, leopards, hyenas, buffalos and crocodiles.
---
Dr Reinald Von Meurers is a German doctor and big game hunter. He has made 30 self-organized hunting trips to Africa with a focus on Cameroon over a 20 year period.
Buffalo, Elephant And Bongo: Alone In The Savannas And Rain Forests Of The Cameroon by Reinald Von Meurers (1989) is an account of many hunting trips into the interior of Cameroon in search of elephant, bongo, buffalo, sitatunga, giant forest hog, bushpig and dwarf buffalo. The author organises his own safaris and carries them out only in the company of local helpers. Includes a chapter on organising your own hunting trip, as well as much incidental useful advice.
---
Giorgio Grasselli started out in west Cameroon when he was asked to shoot a man-killing elephant. From this start he became a PH and started guiding in the Cameroon. After leaving Cameroon, Grasselli settled in Rhodesia where he was until just before that country's independence. In 1979 Grasselli went to the Central African Republic where he hunted large tuskers, eland and bongo. Finally, Grasselli ends up in Zambia where he hunts once again for glamour game such as sable and buffalo.
African Sunsets: The Story Of An Adventurous Life by Giorgio Grasselli (2007) is a fascinating read which takes us on hunts for an elephant with a corkscrew tusk to a rogue gorilla to a bullfrog that weighed about ten pounds. The stories are not kill and kill some more, but rather they are the highlights of a most fascinating life - one that comes from being decades in Africa living and hunting in various countries.
---
Christian Le Noel is a French professional hunter who has worked in Congo, CAR, Chad and Cameroon.
On Target: History And Hunting In Central Africa by Christian Le Noel (1999) provides some entertaining stories of hunting man-killers and rogues, 100-pound tuskers and record book trophies.
---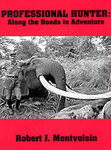 Professional Hunter: Along The Roads To Adventure by Robert Montvoisin (2002). Part I of his amazing adventure packed book is an autobiography brimming with unforgettable experiences and includes stories of big game hunting that took place before he turned professional. Part II consists exclusively of big game hunting stories culled from his exceptional forty-year career in eight central African countries.
---
Fred G Merfield was an English planter in the Cameroons before the First World War and collected 115 gorillas and other rare creatures for European museums. During the 2nd World War, he had the distinction of becoming an French Commissioner of Police in the French Cameroons, despite being English. Merfield was the first author to describe the chimpanzees use of 'tools'.
Gorillas Were My Neighbours by Fred G Merfield (1956) with Harry Miller, is the true story of Fred Merfield's life among the gorillas of the west African forests. Merfield was described as the greatest white hunter in Africa, for he sought out the most difficult terrain for his activities and constantly belied the theory that only Africans have the necessary stealth, skill and endurance for tracking and hunting in their dense tropical forests. Fred Merfield's chief interest was always the rare gorilla of West Africa, and he eventually penetrated the remote, little known Mendjim country where, by the exercise of courage and persistence, he made friends with the wild natives.
Gorilla Hunter: The African Adventures Of A Hunter Extraordinary by Fred G Merfield (1956) with Harry Miller, are the memoirs of a professional hunter who spent 35 years in the French Cameroons, collecting rare animals for museums and zoos. This book contains much information about the gorilla in his native habitat and disposes of many false myths.
---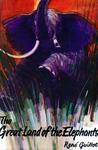 The Great Land Of The Elephants by Rene Guillot (1971). A hunter's memories of French West Africa. Translated by Gwen Marsh. Contents include chapters headed... M'Bam and M'Bil, Wart-hog and Antelope, the Great Rain Forests, Buffaloes, the Frontiers of Thirst, Firearms and Traps, Hippos, A Fine Captive, More Elephants, Whistle and Mask and Down the Niger in a Pirogue.
---
Henry P Bailey aka Bula N'Zau spent four years in the Congo and kept a detailed record of his travels and sporting adventures. 'Bula N'Zau' which he used as a pen name, was his African name meaning 'the elephant smasher'.
Travel And Adventure In The Congo Free State And Its Big Game Shooting by Bula N'Zau (1894) covers his west African hunting exploits from 1884 to 1888. Bailey earned the non de plume of 'Bula N'zau' because of his hunting prowess. He initially hunted gorilla, then proceeded up the Rembo River where hippopotamus and leopard were hunted. In the Massabe Swamp, buffalo and antelope were bagged. He then traveled along the Kwilu River where elephants were taken. At Stanley Pool and later near Brazzaville, hippos and elephants were collected. This book ranks right up there with all the famous elephant hunting titles.
---
Sport And Service In Africa by Lt Col A H W Haywood (1926)..."A record of big game shooting, campaigning & adventure in the hinterland of Nigeria, the Cameroons, Togoland, etc, with an account of the ways of native soldiers & inhabitants & a description of their villages & customs as well as the fauna & flora". Includes lion hunts near the Niger River, elephant hunting near Timbuctu, interspersed with military campaigns.
---
Land Of The Niamoo: Travels In The Forests Of Equatorial Africa by Marcel le Roy (1954). The author was a prospector in the Upper Guinea, Liberia and the Ivory Coast and this book is about his travels and observations, primarily anthropological. Includes two chapters on big-game hunting.
---
Safari Tchad by D Warren (1969). Author hunted in Central Africa with noted PH Claude Vasselet. He was one of the few Americans to hunt with this French legend. Also British Columbia hunting and fishing. Very scarce title.
---
Edouard Foa (1862 - 1901) covered 7200 miles, mostly on foot, from the Zambezi delta in the east to the mouth of the Congo in the west. Foa succeeded in his efforts to create one the finest collections of African animals and plants in the world for the Paris Natural History Museum. He has written many more books about Africa in French.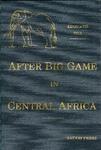 After Big Game In Central Africa by Edouard Foa (1899) is an account of a sportsman's journey from 1894 until 1897 when crossing the dark continent from the mouth of the Zambesi to the Belgian Congo. There is an appendix on central African game animals and much on elephants.
---
Paul Belloni Du Chaillu (1831 - 1903), was a French-American explorer. His observations in 'Explorations And Adventures In Equatorial Africa' were ridiculed and disputed by some scientists, but were later confirmed by travellers. In 1860 he brought to the United States the first gorilla ever seen. He was the first white man to bring back information about pygmies in the remote interior of Africa.
"I traveled - always on foot, and unaccompanied by other white men - about 8,000 miles. I shot, stuffed, and brought home over 2,000 birds, of which more than 60 are new species, and I killed upwards of 1,000 quadrupeds, of which 200 were stuffed and brought home, with more than 60 hitherto unknown to science. I suffered fifty attacks of the African fever, taking, to cure myself, more than fourteen ounces of quinine. Of famine, long-continued exposures to the heavy tropical rains, and attacks of ferocious ants and venomous flies, it is not worth while to speak."
Exploration And Adventures In Equatorial Africa by Paul B Du Chaillu (1861) includes accounts of the manners and customs of the people, and of the chase of the gorilla, crocodile, leopard, elephant, hippopotamus and other animals.
---
If you like this newsletter, please do me a big favour and "pay it forward."
If a friend did forward this to you and if you like what you read, please subscribe by visiting Shakari Connection Bookshelf
Join us on Facebook...

Good Reading & Good Hunting