Hello


Shakari Connection Bookshelf Newsletter
Issue 011 |March 2013
It has not stopped raining here for weeks so a lot of reading has been done in this house. For a change, I thought I'd share with you a list of the books I've read recently. I've been going through an Asian hunting and man-eating book phase, so forgive me for veering away from Africa to the steaming jungles of India.
Let's start with the master of Indian man-eating tiger and leopard hunting...Mr Jim Corbett.
I've just re-read all his books, which incidentally are now available in free download versions. If you haven't read these books already, they are an absolute must for any big game hunter, if only to marvel at his field craft. Just visit the Jim Corbett page and take your pick. (Links to free versions are here too).
You may like to visit Jim Corbett Pinterest page to see some interesting photographs of him.
---
Very similar in style to Jim Corbett, is Hugh Allen's 'The Lonely Tiger'. A real gem of a book!!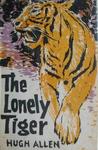 The Lonely Tiger by Hugh Allen (1960). After serving his war years in India, Allen returned to begin a farming life. He found it different from his native England, often involving constant sorties against marauding wild animals - tigers, leopards and bears.
---
Next in my man-eater reading fest, comes a collection of various man-eating tiger and lion stories. The collection includes a couple of Corbett stories, J H Patterson's account of the lions at Tsavo and much more.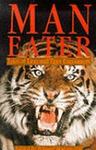 Man-Eater: Tales Of Lion And Tiger Encounters by Edward Hodges-Hill (1992). Few lions or tigers become man-eaters. Of those that do take human beings or cattle as regular food, most are driven by famine or injury. They become a scourge, roaming over wide areas, terrorizing villages and isolated settlements, their cunning often allowing them to elude capture for many years. Among the stories are encounters with man-eaters credited with 50 or even 100 victims, successfully attacking protected villages, construction sites or railway stations in pursuit of prey.
---
After the fine literary style of the previous books, Peter Hathaway Captick's 'Maneaters' is rather an irritating shock to the system, as he slickly recounts a collection of man-eating tales. He is also incredibly scathing about the veracity of Kenneth Anderson's hunting tales.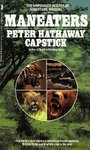 Maneaters by Peter Hathaway Capstick (1989) are accounts of the most notorious man-eaters from around the world.
---
Here's the 'bad boy' himself, Kenneth Anderson, if PHC is to believed...Does using different publishers for 3 of his books constitute "material... which is synonymous with the matter which issues from the south end of a bull heading north"??? I don't think so.
Visit the Kenneth Anderson page for all his books, including the links to free ebooks.
Nine Man-Eaters And One Rogue by Kenneth Anderson (1955) is the author's very first book about hunting man-eating tigers and leopards in the southern Indian jungles of Mysore, Madras, Hyderabad state and northern Malabar from 1930-1950. Free eBook
---
My final book covers hunting man-eating and man-killing animals in Malaysia, Thailand and Burma, as well as some stories from India, written by John H Brandt with contributions from Pat Byrne and Gordon Young.
Visit the John H Brandt page for all his books.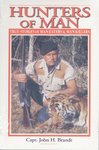 Hunters Of Man: True Stories Of Man-Eaters, Man-Killers And Rogues From Southeast Asia by John H Brandt (1989) is an account of man-eating animals of Southeast Asia, plus the head hunting cannibals of Southeast Asia! Chilling accounts of killer elephants, tigers, leopards, boars, crocodiles and bears.
---
If you like this newsletter, please do me a big favour and "pay it forward."
If a friend did forward this to you and if you like what you read, please subscribe by visiting Shakari Connection Bookshelf
Join us on Facebook...

Don't forget, we would really enjoy reading your African hunting book reviews.
Good Reading & Good Hunting