John H Brandt Books
Captain John H Brandt was a prolific big game hunter and author. Born in Europe and educated in the US, he spent 11 years living in Malaysia, lived with pygmies in Africa and has hunted on every continent. John Brandt has taken 5 tigers, along with lions, leopards, elephants, rhinos and pretty much every African and Asian game animal.
Please note, this page contains affiliate links, which means Shakari Connection receives a commission if you make a purchase using these links.
Soul Of The Hunter: A Half Century Of Big Game Hunting by John H Brandt (1997) is the account of 50 years big game hunting by the author. Includes hunting for a man-eating tiger in India; man-mauling leopard in Thailand; boar with the the Malayan Semang Pygmies; snow sheep in Siberia; a grand slam of North American wild sheep; grizzlies in Alaska; ibex in Spain and Iran; marauding lions in Zimbabwe; a cape buffalo with strange tracks; a disastrous plane crash in Central Africa; rusa in New Caledonia; boar and stag in New Zealand. Culminating in descriptions of new animals still being discoverd in Asia to the amazement of hunters and scientists alike.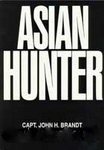 Asian Hunter by John H Brandt (1989) covers the wide variety of Asian big game from the many species of sheep, ibex, to the big cats, bears and other formidable game. Includes maps and details, country by country. A most comprehensive and scarce work.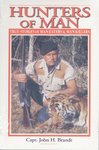 Hunters Of Man: True Stories Of Man-Eaters, Man-Killers And Rogues From Southeast Asia by John H Brandt (1989) is an account of man-eating animals of Southest Asia, plus the head hunting cannibals of Southeast Asia! Chilling accounts of killer elephants, tigers, leopards, boars, crocodiles and bears.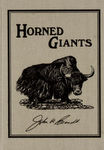 Horned Giants: Hunting Eurasian Wild Cattle by John H Brandt (1996). From bison to muskoxen, water buffalo to banteng and seladang, this is probably the most comprehensive book ever written on the wild cattle of Asia, Europe and North America.