John Boyes Books
John Boyes (1873 - 1951) was born in Yorkshire and he died in Nairobi after a lifetime of trading schemes and adventure which included ivory hunting in the Lado Enclave.
John Boyes also led a big game hunt for William Northrup McMillan while he and his family were exploring the Blue Nile with B H Jessen.
Please note, this page contains affiliate links, which means Shakari Connection receives a commission if you make a purchase using these links.
King Of The Wa-Kikuyu: A True Story Of Travel And Adventure In Africa by John Boyes (1911). In all of African history, there was no one quite like John Boyes. There have been better hunters and certainly greater explorers and although he's very readable, there have been finer writers. When it comes to the category of opportunist, the Boyes name stands out from all the others. He was a hunter, explorer, trader, ivory poacher, gambler, reprobate, soldier and even a king. From the age of 14 when he hopped a ship bound for distant ports, Boyes exemplified the renegade African adventurer, making a name for himself by overcoming man-eating lions, disease, drought and hostile tribes.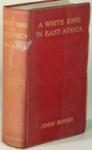 White King In East Africa by John Boyes (1912) Edited by C W L Bulpett is the US edition of 'King Of The Wa-Kikuyu'. Free eBook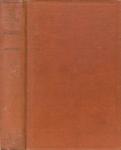 The Company Of Adventurers by John Boyes (1928). During a half century, John Boyes created much of Africa's colourful history. If there was a desert to be crossed, a jungle to be tamed, a government to be swindled, a local tribe to be befriended or exploited, John Boyes was there.
My Abyssinian Journey: A Journey Through Abyssinia From The Red Sea To Nairobi In 1906 In The Days Of Emperor Menelik by Major John Boyes (1940) was a rival trading safari (in horses, donkeys and camels) to Abyssinia in competition with white hunter Jack Riddell who owned the Boma Trading Company. Boyes was angry about not getting a cut in Riddell's trading scheme so went for his own trade deal in Abyssinia. With an additional cargo of ivory and leading a large herd of camels, mules, horses and cattle, Boyes got there and back meeting with all sorts of trouble. Free eBook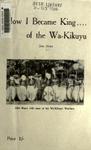 How I Became King...Of The Wa-Kikuyu by John Boyes (date unknown) is a short publication about the author's life. Free eBook
---
John Boyes Books
Back to Top
Page Updated: Oct 2020