Browning Firearms Books
Browning firearms were originally designed by John Moses Browning (1855 - 1926). He developed many varieties of firearms, cartridges and gun mechanisms, many of which are still in use around the world.
Please note, this page contains affiliate links, which means Shakari Connection receives a commission if you make a purchase using these links.
James A Ballou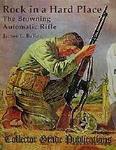 Rock In A Hard Place: The Browning Automatic Rifle by James A Ballou (2000) is the first in-depth study of the popular BAR includes clear photos of all US-made military and commercial models, experimental models from Britain and France, plus copies and clones from Belgium, Poland and Sweden.
J Browning and C Gentry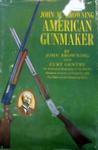 John M Browning American Gunmaker by J Browning and C Gentry (1964) is the history of the famous John Moses Browning, one of the great firearm geniuses of all times. Includes detailed information on the guns that Browning invented and perfected in his life time.
Matt Eastman
Browning: Sporting Arms Of Distinction: 1903-1992 by Matt Eastman (1998) is the most comprehensive and well-written volume on Browning firearms. Includes a history of the Browning family and the company through to 1992; the Browning inventions and designs; the Browning connection with other firearms manufactures such as Colt and Winchester; general information on repairs, wood, engravers, engraving, special orders, serial numbers, date codes, years produced, custom work, proofs and markings.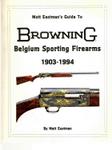 Matt Eastman's Guide To Browning's Sporting Firearms 1924-1985, Updated Through 1987 by Matt Eastman (1987)
K D Kirkland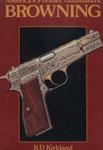 America's Premier Gunmakers: Browning by K D Kirkland (1989). 4 Volumes. During the 20th century the name Browning has become synonymous with a spectrum of firearms ranging from some of the finest presentation shotguns in the world to the most of the aircraft cannon used in the American aircraft during WWII.
George Madis
Browning Dates Of Manufacture 1824 To Present by George Madis (1988) contains the complete Browning serial number information in a pocket-sized book.