Roualeyn Gordon-Cumming Books
Roualeyn George Gordon-Cumming (1820 - 1866) was a Scottish traveller and sportsman, known as the 'lion hunter'. After a military career, he hunted in Africa mainly for meat, skins and ivory for himself, mostly in Bechuanaland and the valley of the Limpopo River.
Gordon-Cumming was often accused of being economical with the truth in his hunting accounts and the astonishing numbers of big game he claimed to have taken. This is hardly surprising given the lurid nature of the illustrations in his books and flowery prose. Like many of the early African hunters, Gordon-Cumming came across David Livingstone in his travels, who wrote, "I have no hesitation in saying that Mr. Cumming's book conveys a truthful idea of South African hunting" as an authoritive response to the doubting public at home.
He mainly used four doubles made by Dickson, Purdey, Moore and Westley Richards with a very small powder charge. Hence his descriptions of routinely putting 40+ balls into an elephant before it died. His favourite weapon was the 10 bore, 2 groove Dickson until it burst causing him great lament.
Gordon-Cumming survived all his extraodinary African hunting escapades only to died at the age of 46 of a bad chill after swimming in a cold Scottish loch. The American showman, P T Barnum bought Gordon-Cumming's large trophy collection which was lost when his American Museum burned to the ground.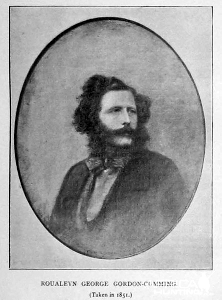 Roualeyn Gordon-Cumming (1851)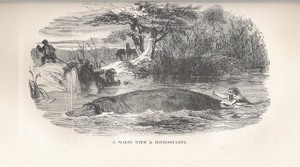 Roualeyn Gordon-Cumming Illustration
(The Lion Hunter Of South Africa)
Please note, this page contains affiliate links, which means Shakari Connection receives a commission if you make a purchase using these links.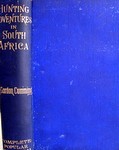 Five Years Hunting Adventures In South Africa by Roualeyn Gordon-Cumming (1892) is an account of sport with lion, elephant, buffalo, rhinoceros, cameleopard, ostrich, hippopotamus, wildebest, koodoo, hyaena....Free eBook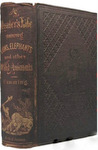 A Hunter's Life Among Lions, Elephants, And Other Wild Animals Of South Africa by Roualeyn Gordon-Cumming (1850) Free eBook
Thrilling Adventures In The Forest And On The Frontier by Roualeyn Gordon-Cumming (date unknown). Free Ebook
The Lion Hunter: In The Days When All South Africa Was Virgin Hunting Field by Roualeyn Gordon-Cumming (1915). "It was in the second quarter of the nineteenth century that British sportsmen began to make those long and arduous journeys after noble game..." Free eBook