Brian Marsh Books
Brian Marsh (1928 - 2014) was a true hunting pioneer. He was born in South Africa and in the 1950s he became a professional crocodile hunter in Nyasaland (now, Malawi) where he became friends with John 'Pondoro' Taylor. It was when he retired from hunting that his writing career began. He wrote articles for Man Magnum magazine and 4 hugely successful books.
Please note, this page contains affiliate links, which means Shakari Connection receives a commission if you make a purchase using these links.
The Hunting Blackbeards Of Botswana edited by Brian Marsh (2007) is the story of three generations of Blackbeards who have hunted and guided in Botswana.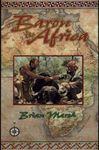 Baron In Africa: The Remarkable Adventures Of An Unusual Hunter by Brian Marsh (1997) is the biography of legendary hunter Werner von Alvensleben, a man without fear who also believed firmly in the value of wildlife and the wild places in modern life.
The Last Trophy by Brian Marsh (1982). Former professional hunter, Brian Marsh, depicts an Africa which even today remains mysterious.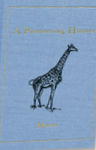 A Pioneering Hunter by Brian Marsh (2006). There are few names in African big-game hunting as iconic as that of Brian Marsh. Elephant cropping, buffalo tales and colourful characters - this book has it all.