Anthony Dyer Books
Please note, this page contains affiliate links, which means Shakari Connection receives a commission if you make a purchase using these links.
The East African Hunters: The History Of The East African Professional Hunters' Association by Anthony Dyer (1979). Anthony Dyer had served as the president of East African Hunters' Association for several years, himself a professional hunter who guided so many big names like Robert Ruark, Charles Askins, George Parker, Russell Aitken, Warren Page, Stacey Keach and befriended most if not all professional hunters in Kenya, Tanzania and Uganda, from J A Hunter to Bunny Allen; Robert Foran to Sanchez Arino, and Andrew Holmburg to Brian Nicholson. This book is loaded with biographies and photographs of professional hunters who worked in East Africa.
Men For All Seasons And Legendary Ladies by Anthony Dyer (2008) is an account of East African hunting and the personalities who made the area so famous.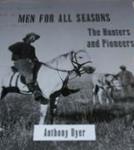 Men For All Seasons: A Book Of Professional Hunters And Pioneers Of East Africa by Anthony Dyer (1996) is a giant revised edition of author's previously published 'East African Hunters'.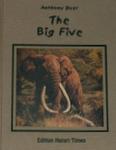 Classic African Animals: The Big Five by Anthony Dyer (1973) features Africa's Big Five (elephant, lion, buffalo, rhino and leopard) from a sportsman's point of view and much on their natural history and habitat. A well-written and skillfully executed volume with illustrations.