Brian Herne Books
Brian Herne was the youngest professional hunter ever licensed in East Africa and had a career spanning thirty years. He is one of only seventeen individuals awarded the Shaw and Hunter Trophy.
Please note, this page contains affiliate links, which means Shakari Connection receives a commission if you make a purchase using these links.
White Hunters: The Golden Age Of African Safaris by Brian Herne (2001) is the story of seventy years of African adventure, danger and romance. It re-creates the legendary big-game safaris led by Selous and Bell and the daring ventures of early hunters into unexplored territories and brings to life such romantic figures as Cape-to-Cairo Grogan, who walked 4,000 miles and Dinesen's dashing lover, Denys Finch Hattan. Free Audio Book Part 1 Free Audio Book Part 2 Buy White Hunters Audio Book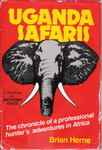 Uganda Safaris by Brian Herne (1979) tells of hunting Uganda as it was before the rise of Amin. By Brian Herne, the professional hunter who knows East Africa well. Read Review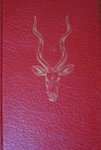 Desert Safaris by Brian Herne(1984) retraces Count Teleki's expedition, mounted on camels, into the unknown a hundred years earlier. Hunting and fishing for crocodile, dik-dik, cheetah, nile perch, gerenuk, Grant's gazelle, lion, elephant, greater and lesser kudu.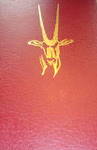 Tanzania Safaris by Brian Herne(1981) is a great title on hunting in Tanzania - a country that is still a popular and productive big game hunting destination.