Norah Burke books
Norah Aileen Burke (1907 - 1976) was an prolific English novelist and non-fiction writer famous for her descriptions of life in India during the early 20th century.
Please note, this page contains affiliate links, which means Shakari Connection receives a commission if you make a purchase using these links.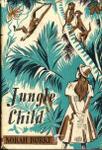 Jungle Child by Norah Burke (1956) tells the life of the British born author, who at the age of 10 weeks was taken to India. With the exception of an occasional and scarcely remembered visit to her father's estate in Suffolk, she lives in jungle camps until 1919. When she was 12 she was brought back to the UK and went to school.
Jungle Days by Norah Burke and Redmond St. George Burke (1935). St George Burke was a Forest Official with the Imperial Forest service in India. This book was written with his daughter, Norah Burke, herself an author of three books on Indian wildlife and hunting. This book features St George Burke's hunting adventures from the Travancore forests in Southern India to the Himalayan foot hills. He particularly hunted Kumaon where Jim Corbett sprang to fame, hunting man-eating leopard to elephant, tiger, bear and other game.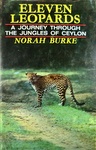 Eleven Leopards: A Journey Through The Jungles Of Ceylon by Norah Burke (1965)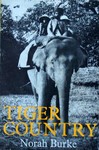 Tiger Country by Norah Burke (1965)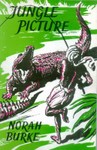 Jungle Picture by Norah Burke (1960) is a picture of the vast forest of India, along the foot-hills of the Himalayas, in 22 short stories.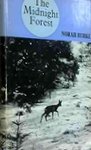 The Midnight Forest: A True Story Of Wild Animals by Norah Burke (1966) is a vintage natural history book about deer, foxes, badgers and birds of the forest recorded and photographed through the worst winter ever recorded in the Britiish Isles.