Peter Flack Books
Peter Flack is an experienced African hunter and writer whose travels on the Dark Continent set him far above the pack.
Please note, this page contains affiliate links, which means Shakari Connection receives a commission if you make a purchase using these links.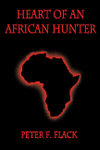 Heart Of An African Hunter: Stories On The Big Five And Tiny Ten by Peter Flack (1999) recalls his adventures in over eight African countries. It includes stories of hunting lion, leopard, rhino, elephant, buffalo and a great variety of horned game, in Mozambique, Tanzania, the Central African Republic and Ethiopia.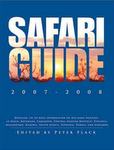 Safari Guide 2007 - 2008: Detailed Up-To-Date Information by Peter Flack (2007) contains information on big game hunting in Benin, Botswana, Cameroon, Central African Republic, Ethiopia, Mozambique, Namibia, South Africa, Tanzania, Zambia and Zimbabwe. This book was revised and updated as Safari Guide II published in 2010.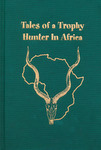 Tales of A Trophy Hunter In Africa: Hunting Stories from the African Continent - East To West And North To South by Peter Flack (2002). Although Peter Flack is not a professional hunter, he has hunted more than many professionals. He has consistently sought the finest trophies the African continent has to offer.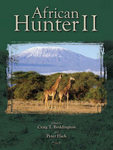 African Hunter II edited by Peter Flack & Craig Boddington (2004) is a complete revision of James Mellon's 'African Hunter'. There is a total of 25 countries covered, with in-depth overviews of their hunting areas, background information and best times to hunt.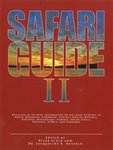 Safari Guide II by Peter Flack (2010) is a completely updated work that gives detailed information on all aspects of hunting in in Benin, Botswana, Cameroon, Central African Republic, Ethiopia, Mozambique, South Africa, Tanzania, Zambia, and Zimbabwe.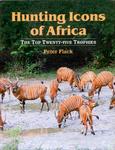 Hunting Icons Of Africa by Peter Flack (2009) includes the 25 animals the author considers the 'icons' of African hunting. Few people have hunted Africa as much as Peter Flack and he gives a historical and natural history section on each animal. Also includes hunting stories on each species as well.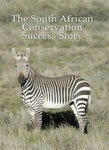 The South African Conservation Success Story
by Peter Flack (2011) traces the history of conservation and, at times, the lack thereof, from 1652 to the present. It is based on the documentary by the same name which was launched as a DVD in March 2011. Canadian wildlife biologist, Shane Mahoney, SANParks CEO, Dr David Mabunda and Peter Flack contributed to the content. The book sets out the real facts behind the conservation revolution that has swept across South Africa over the last 100 years or so. The rationale has been to provide a factual foundation upon which to base sound decisions affecting wildlife and its conservation. Currently unavailable.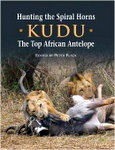 Hunting The Spiral Horns: Kudu: The Top African Antelope by Peter Flack (2012) gives his own hunting experiences for all varieties of greater kudu (Cape, southern, East African, Abyssinian and western) and for lesser kudu in Tanzania and Ethiopia. He has also included the kudu hunting stories from various outfitters, guides and sport hunters. Some of the 16 contributors include James Mellon, Brian Herne, Tony Tomkinson, Robin Hurt, Alain Lefol, Anthony Dyer and Peter Kennedy. The book is a mix of scientific data, how to hunt kudu, the best places to hunt kudu, and exciting stories about some of the largest kudus ever hunted with 60 to 70-inch horns. There are also chapters on rifles, ammunition, clothing and equipment.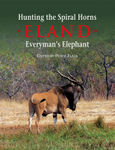 Hunting The Spiral Horns: Eland: Everyman's Elephant by Peter Flack (2013) is the second in a five book series covering all the spiral horned antelope. The 21 hunters and authors contributed material for the book include Craig Boddington, Ivan Carter, Don Cowie, Anthony Dyer, Robin Hurt, Jofie Lamprecht, Kevin Robertson and Tony Tomkinson. The book also includes the exploits of old-time hunters such as Lyell, Maydon, Millais, Roosevelt, Selous, Stevenson Hamilton and others, as well as chapters on rifles and ammunition, clothing and equipment.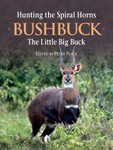 Hunting The Spiral Horns: Bushbuck: The Little Big Buck by Peter Flack (2014) contains everything a bushbuck hunter could want to know from natural history and distribution to bushbuck hunting techniques.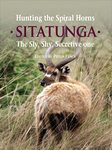 Hunting The Spiral Horns: Sitatunga: The Sly, Shy, Secretive One by Peter Flack (2015) is the only book you will need on sitatunga. Contributors include Don Cowie, Brian Herne, Robin Hurt, Rudy Lubin, Jeff Rann, Alain Smith, Chris Kinsey (the first sport hunter to bag all 26 subspecies of sitatunga) as well as other noted professional and experienced sport hunters. As John Jackson says in his foreword. "You are about to embark on an incredible journey across the range of all sitatunga".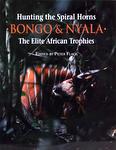 Hunting The Spiral Horns: Bongo & Nyala: The Elite African Trophies by Peter Flack (2016) is the definitive book on hunting the 2 bongo species and 2 nyala species. The 30 hunters and authors who contributed to this work incude Robin Hurt, Jason Roussos, Tony Seth-Smith, Coenraad Vermaak, Rudy Lubin etc. The book also includes hunters of yesteryear: Maydon, Mellon, Powell-Cotton, Christy, Drummond. There are also a couple of chapters by experienced current sport hunters.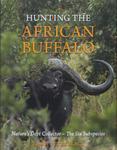 Hunting The African Buffalo by Peter Flack (2017) brings together everything there is to know about hunting the African buffalo (all subspecies). It includes contributions from the hunters of yesteryear as well as the top professional and amateur hunters of today. There are chapters on guns and clothing. Of the 30 articles by today's top professionals, 28 have been written especially for this book. The who's who of this author contributor list includes Robin Hurt, Don Cowie, Rudy Lubin, Jeff Rann, John Oosthuizen, Jason Roussos and more. Well known hunters from earlier times include Selous, Taylor, Findlay, Christy, Temple-Perkins, Kirby. By having articles from past and present times, the reader can see how things have changed, or how they have remained the same.
COMING SOON: 'Hunting The Hippotrages: Sable, Roan & Oryx: Africa's Glamour Game' by Peter Flack
---
Peter Flack Books
Back to Top
Page Updated: April 2021