Boss And Co Firearms Books
Boss & Co. is an English gunmaker established in 1812 by Thomas Boss in London. Thomas Boss had previously worked for Joseph Manton, one of the greatest gunmakers of that period, before leaving and starting his own business. When Thomas Boss died, the company was acquired in 1891 by John Robertson, a gunmaker who used to work for Boss as an outworker in assembling and finishing guns.
Ernest Hemingway used a Boss & Co. shotgun in his 1961 suicide.
Please note, this page contains affiliate links, which means Shakari Connection receives a commission if you make a purchase using these links.
Donald Dallas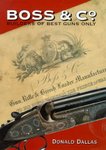 Boss and Co: Builders of Best Guns Only by Donald Dallas (1995) is the highly acclaimed definitive history of Boss and Co. by an historian who developed a great interest in sporting guns and the history of their development. He became fascinated by their place in the social and economic history and includes this in his writing. He has researched gunmaking families and technical developments to ensure that his publications are as original and accurate as possible.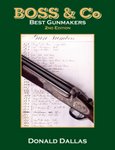 Boss & Co: Best Gunmakers by Donald Dallas (2005) brings the history of the firm right up to date. Over 100 new photos have been inserted and much freshly researched material is published for the first time. New appendices have been added and the new appendix on all the engravers who worked for Boss will prove of great interest to Boss owners; the engraver particular to each gun can be ascertained. Serial numbers are given right up to the present day enabling guns to be dated precisely and for pairs long since parted to be re-united. This is the definitive history of Boss & Co and is fully authorised by the firm.
Boss & Co. Guns is a reprint of an original catalogue dating c.1910. This catalogue shows their line of 'Side by Side' shotguns, one 'Over and Under' shotgun as well as their line of shotshells ammunition.