Victor Pohl Books
Victor Pohl (1886 - 1970) was a South African, born on the frontier of Basutoland (now Lesotho) in the days before the South African War. His family farmed in the Free State and the boy's life was spent in fascinated contemplation of the wild creatures around him. With his brother Eric, Victor took hunting trips into the big-game country on the borders of Portuguese East Africa.
Please note, this page contains affiliate links, which means Shakari Connection receives a commission if you make a purchase using these links.
The Dawn And After by Victor Pohl (1964) is a delightful memoir of the author's childhood growing up on a farm in the Free State. He was captured by the British during the Boer War as a suspected spy, and later released on petition by his family so that he could continue his schooling.
Bushveld Adventures by Victor Pohl (1940) relates his adventures in the bush country of South Africa's Transvaal with numerous instances of hunting lion, leopard, bushbuck and buffalo.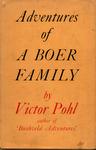 Adventures Of A Boer Family by Victor Pohl (1944) describes the fortunes of the Pohl family during the eventful years of the Anglo Boer War. Victor Pohl was a boy at the time living with his parents on their farm in the Free State. His elder brothers were out on commando fighting against the British and the book is mainly an account of their adventures.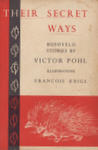 Their Secret Ways: Bushveld Stories by Victor Pohl (1960) are enthralling stories of animals in the veldt. Fights to the death of a cobra and a mongoose, hunting leopards and porcupines, not forgetting his dog Dassie.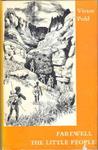 Farewell The Little People by Victor Pohl (1973) is set in Africa 300 years ago and are two related stories of the Bushman of the veld.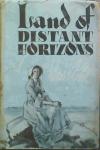 Land Of Distant Horizons by Victor Pohl (1946) is the story of the arrival of Carl Friedrich Pohl (the author's great-grandfather) in South Africa in 1810, of his meeting with the beautiful Hester Isabel Marx, of their trek, together with Hester's father and their three sons, into the then unknown northern wilds.
Savage Hinterland by Victor Pohl (1956)
Raduma: And Other True Stories by Victor Pohl (1976) more stories about life in the bushveldt of South Africa.