Bunny Allen Books
Frank Maurice 'Bunny' Allen, (1906 - 2002) was born in Britain and lived most of his life in Kenya. He hunted with Denys Finch Hatton and Bror Blixen and accompanied three royal safaris. He was much in demand by Hollywood studios as to find the African wildlife 'backdrop' for movies and as a stand-in for actors in dangerous scenes. Bunny Allen obituary
In 1996 a documentary, 'A Gypsy In Africa', was made with Bunny Allen recounting his life exploits. This was made into a DVD but is hard to find a copy now.
Frank Maurice 'Bunny' Allen
Please note, this page contains affiliate links, which means Shakari Connection receives a commission if you make a purchase using these links.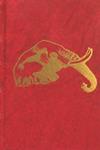 First Wheel: A White Hunter's Diary 1927-47 by Bunny Allen (1983) was the first of Allen's three books about his adventures in the African bush between 1927 - 1947. Bunny Allen spins tales of hunting both in the bush and private quarters with practiced wit and panache.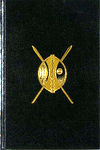 Second Wheel: A White Hunter's Diary 1947-67 by Bunny Allen (1985) is the continuation of this colourful professional hunter's autobiography - his adventures with wild beasts and beautiful women.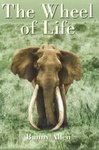 The Wheel Of Life: Bunny Allen, A Life Of Safaris And Romance by Bunny Allen (2002) contains some of his best stories never before published, as well as highlights from the previous two books to set the stage for his further exploits.
Shakari Connection Book Review
---
Bunny Allen Books
Back to Top
Page Updated: Oct 2020