W D M Bell Books
Regarded as the greatest elephant hunter of all time, Walter Dalrymple Maitland Bell (1880 - 1954) was born near Edinburgh, Scotland. After several false starts, Bell stayed in Africa to carry out his childhood ambition to hunt elephant. He earned the nickname 'Karamojo' for his extraordinary elephant-hunting exploits in the Karamoja Province of Uganda. During his career he shot over a 1000 elephants, the majority of them with brain shots with the small calibre .275 Rigby.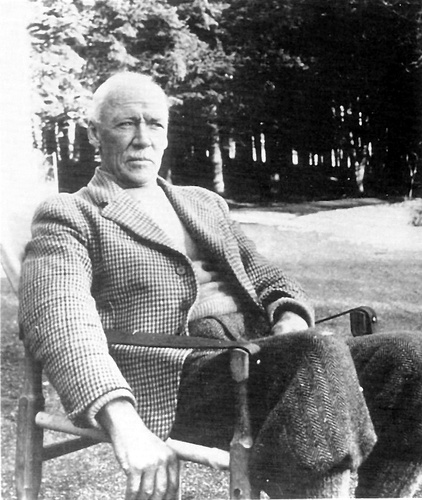 W D M Bell - Brain Shot, Quartering From The Rear
(Bell Of Africa)
Please note, this page contains affiliate links, which means Shakari Connection receives a commission if you make a purchase using these links.
Karamojo Safari by W D M Bell (1949) is the tale of Bell's epic journey into Karamojo (now Uganda & Kenya) some 100 years ago when it was still completely unknown. Bell's safari lasted 14 months, during which he shot 180 elephants and brought back 18762 pounds of ivory. Of these, 31 tusks weighed over 100lbs each, the largest pair weighed in at 145lbs and 148lbs.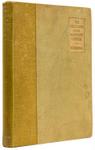 Wanderings Of An Elephant Hunter by W D M Bell (1923) is a series of elephant-hunting essays and stories during the glory days of Bell's career. Bell shot over 1000 elephants and recorded every detail, including careful studies and illustrations of the anatomy of the elephant skull to predict paths of bullet travel from a shot at any angle. Free eBook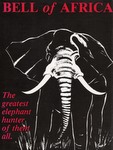 Bell Of Africa by W D M Bell (1960) is the incredible life story of one of Africa's great elephant hunters who bagged hundreds of elephants with small calibre rifles and collected a fortune in ivory. This was Bell's last book compiled from his notes and published posthumously by his lifelong friend, Colonel Townsend Whelen. Free eBook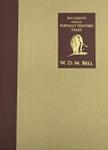 Incidents From An Elephant Hunter's Diary by W D M Bell (2017) is a brand new compilation of Karamojo Bell's short stories, all previously unpublished. These newly unearthed short stories find Bell in familiar terrain and with his retinue of trackers and camp followers. He also travelled in unfamiliar territory such as the French Congo where he encounters a man-eating leopard, and West Africa hunting elephants in the rain forest with pygmies. There are descriptive stories of an elephant camp and its social life, crocodiles that menace a village, several hunts for elephants on islands in the Ubangi River and a trip from Kano to Khartoum in a motor car.
Reminiscences Of An Elephant Hunter: The Autobiography Of W D M "Karamojo" Bell by W D M Bell (2018) is an 'autobiography' of Bell's life which intends to reveal the real man behind the legend. It includes about 60% more new material than can be found in 'Bell Of Africa'. It is divided into 3 parts - his life story, original stories never published before and Bell's letters, birth, death and census records and his will.
---
W D M Bell Books
Back to Top
Page Updated: Oct 2020