William Baillie-Grohman Books
William Adolph Baillie-Grohman (1851 - 1921) was an Anglo-Austrian big game hunter and author of works on the Tyrol and the history of hunting. After years of hunting in the American west and Canada, he settled in British Columbia. Grohman Narrows Provincial Park and Mount Grohman were subsequently named after him.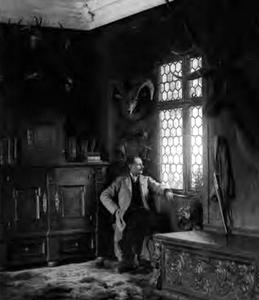 Please note, this page contains affiliate links, which means Shakari Connection receives a commission if you make a purchase using these links.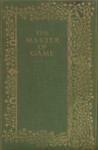 The Master Of Game By Edward, Second Duke Of York: The Oldest English Book On Hunting edited by W A Baillie-Grohman (1909) is a 'modern' rendering of the oldest book on hunting in the English language. The text has been taken from the nineteen existing manuscripts in the British Museum dating from about 1420. Edward translated much of the book from Gaston de Foix's "Livre de Chasse" of 1387 ("Gaston Phoebus") and added five original chapters dealing with English hunting while imprisoned in Pevensey Castle for treason. A classic of "the chase" not available for over 500 years. Free eBook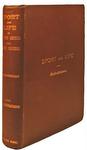 Fifteen Years' Sport And Life In The Hunting Grounds Of Western America And British Columbia by W A Baillie-Grohman (1900) is one of the finest North American hunting titles including bighorn sheep, elk, goat, deer, moose and more. Free eBook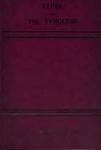 Tyrol And The Tyrolese: The People And The Land In Their Social, Sporting And Mountaineering Aspects by W A Baillie-Grohman (1876). Free eBook
Gaddings With A Primitive People: Being A Series Of Sketches Of Alpine Life And Customs by W A Baillie-Grohman (1879) Free eBook Vol I Free eBook Vol II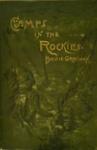 Camps In The Rockies: Being A Narrative Of Life On The Frontier And Sport In The Rocky Mountains, With An Account Of The Cattle Ranches Of The West by W A Baillie-Grohman (1882) is an account of the author's travels though Wyoming and Idaho and his exploration of the Rockies. Baillie Grohman was a pioneer in British Columbia in the 1880s. Free eBook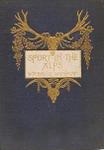 Sport In The Alps: In The Past And Present by W A Baillie-Grohman (1896). "An account of the chase of the chamois, red-deer, bouquetin, roe-deer, capercaillie, and black-cock, with personal adventures and historical notes and some sporting reminiscences of the late Duke of Saxe-Coburg-Gotha, with numerous illustrations and photographs from life." Free eBook
The Land In The Mountains: Being An Account Of The Past And Present Of Tyrol, Its People And Its Castles by W A Baillie-Grohman (1907) Free eBook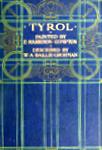 Tyrol: Painted By E Harrison Compton by W A Baillie-Grohman (1908) Free eBook
Sport In Art: An Iconography Of Sport Illustrating The Field Sports Of Europe And America From The 15th To The End Of The 18th Century by W A Baillie-Grohman (1913) Free eBook
The Kootenay Valleys In Kootenay District, British Columbia by W A Baillie-Grohman (1886)