Churchill Firearms Books
Edwin John Churchill established his gunmaking company in England in 1891. His son, Robert, took over the company from his father and earned international fame as a ballistics expert and as the creator of the Churchill model XXV shotgun. Churchill merged with Atkin Grant & Lang in 1971 and remained part of them until 1980. Some time after that, Don Masters, who at the time was running E J Churchill Ltd., licensed the use of the name from the Harris & Sheldon Group of Companies, who owned the rights to a number of gunmakers' names.
Please note, this page contains affiliate links, which means Shakari Connection receives a commission if you make a purchase using these links.
Robert Churchill
In 1891 Edwin John Churchill established one of the most competitive and outstanding gunmakers of all time. His nephew Robert Churchill joined the company in 1900.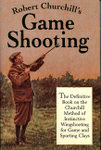 Robert Churchill's Game Shooting: A Textbook On The Successful Use Of The Modern Shot-Gun by Robert Churchill (1955)
How To Shoot: Some Lessons In The Science Of Shot Gun Shooting by Robert Churchill (1925). This celebrated guide to shooting includes many subjects covering stance and footwork, grip, gun mounting, overhead and crossing shots, eyesight in relation to good shooting, gunfitting, hints for beginners, shooting clays, and game guns. The author was an expert witness on ballistics in criminal cases for Scotland Yard for 50 years and his shooting school in Kent was a centre of excellence. Kindle Version
Churchill's Shotgun Book: A Guide to The Successful Use Of The Smooth-Bored Game Gun by Robert Churchill (1955). Churchill was a world class game and clay shot, forensic expert and maker of some of the best shotguns ever made. His writing style is direct and simple, as are his shooting instructions.
Macdonald Hastings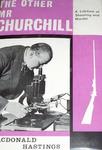 The Other Mr Churchill: A Lifetime Of Shooting And Murder by Macdonald Hastings (1965) is not about Winston Churchill but about Robert Churchill, an avid sportsman and one of the great gunmakers of London. It is also a fascinating account of how forensic ballistics can be used to solve crimes and convict criminals or set non-criminals free. Robert Churchill was an expert witness in many famous criminal cases.
Don Masters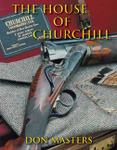 The House Of Churchill: E J Churchill Ltd, Practical Gun And Rifle Manufacturer by Don Masters (2002) contains the history of the world renowned Churchill gunmakers, one of the best known of all English gunmakers, as well as wonderfully entertaining anecdotes of the Churchill family. Also includes serial numbers and dates of manufacture of its guns from 1891 forward, price lists from 1895 onward, a complete listing of all craftsmen employed at the company, as well as the prices realized at the famous Dallas auction where the "last" production guns were sold.