Alfred Pease Books
Sir Alfred Edward Pease (1857 - 1939) was a British Liberal Party politician who sat in the House of Commons from 1885 to 1902. He was an early settler and occasional professional white hunter in British East Africa. He was responsible for inviting Roosevelt to hunt in Africa. Alfred Pease was particularly known for riding down lions on horseback - he was said to have shot 14 lions in a single day.
L to R: Kermit Roosevelt, Alfred Pease, Theodore Roosevelt
Please note, this page contains affiliate links, which means Shakari Connection receives a commission if you make a purchase using these links.
The Book Of The Lion by Alfred Pease (1913) covers all aspects of lion history and hunting based on the author's experience in British East and Southern Africa. It includes his recollections on other big game hunters he hunted with including the Harold Hill, who with his bother, Clifford, were Alfred Pease's neighbours. Harold and Clifford Hill were expert lion hunters, who assisted with the Roosevelt safari but never turned professional, preferring instead to farm ostriches. Free eBook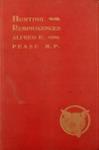 Hunting Reminiscences by Alfred E Pease (1898) includes chapters on hounds, hare-hunting, fox-hunting and badger hunting. Free eBook
Edmund Loder: Naturalist, Horticulturist, Traveller and Sportsman by Alfred Pease (1923). Loder was a pre-eminent sportsman and horticulturist of his era and is lionized by Pease and other writers in this memoir. Among his worldwide hunts were excursions into Tunisia after wild boar and addax. During a safari to Somaliland, he bagged kudu in the Golas Range, as well as gerenuk and gazelle. At Hagal he collected several lions in addition to various species of plains game. In a later trip to the Kapiti Plains of British East Africa, he hunted rhino, gazelle, eland, impala and a host of other game. Loder's gazelle is named after him. He also hunted bear in Kashmir's Lolab Valley, markhor in the Pir Panjal, as well as barasingh, bison and tiger, the latter near Hyderabad. He also hunted tiger near Madras and in the Neilgherry Hills in India. Free eBook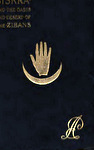 Biskra: The Oases And Desert Of The Zibans With Information For Travellers by Alfred Pease (1893) is a very detailed handbook for use by travellers to Biskra supplement with the author's own experiences and knowledge, gained during 6 months' residence there in 1892. Biskra is the capital city of Biskra Province, Algeria and was known as 'The Door of the Desert' because of its location at the beginning of the Sahara Desert. Free eBook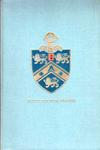 A Private Memoir Of Sir Thomas Fowler, Bart by Alfred Pease (1911) is an interesting memoir to Sir Thomas Fowler, Lieutenant (later Captain) in the Wiltshire Yeomanry killed in action at the action at Moolman's Spruit, April 20th, 1902. His letters from South Africa which form the basis of the memoir are very descriptive.
Half A Century Of Sport by Sir Alfred Pease (1932) is a collection of stories that originally appeared as magazine articles about Alfred Pease's worldwide big game hunts and fox hunting. Some mention is made of Roosevelt's African hunt and hunting in Algeria and Tunisia. Free eBook
Sport And Travel In Africa by Alfred E Pease (1902) 3 Volumes. Alfred Pease recounts ten years of travel and hunting thorough various parts of Africa. Volume 1 details Algeria and the Sahara regions with hunts after lions and antelope species. In Volume 2 describes his time spent in Somaliland with hunts after lions and elephants, as well as antelopes, moths and butterflies. Volume 3 continues a later expedition into Somaliland and southern Abyssinia hunting lions, elephants, rhino and antelopes.
---
Alfred Pease Books
Back to Top
Page Updated: Oct 2020