Kenneth Anderson Books
Kenneth Douglas Stuart Anderson (1910 - 1974) was an British writer and hunter who wrote many books about his adventures in the jungles of South India. His love for the inhabitants of the Indian jungle led him to big game hunting and eventually to writing real-life adventure stories. He would often go into the jungle alone and unarmed to meditate and enjoy the beauty of untouched nature. As a professional hunter, he searched out man-eating big game to eliminate the threat they posed to villages. Some of his most notable kills include the Sloth bear of Mysore, the Leopard of Gummalapur, the Leopard of the Yellagiri Hills, the Tigress of Jowlagiri, the Tiger of Segur and the Tiger of Mundachipallam. He is officially recorded as having shot 8 man-eating leopards (7 males and 1 female) and 7 tigers (5 males and 2 females) on the Government records from 1939 to 1966 though he was rumoured to have unofficially shot over 18-20 man eating panthers and over 15-20 man eating tigers. He also shot a few rogue elephants. Unlike Jim Corbett who hunted in North India, from the foothills of the Himalayas, The Sivaliks, Garhwal, Kumaon to Northern MP, Anderson hunted in South India, Tamilnadu, Karnataka and Andhrapradesh (then Madras Presidency, Mysore State and Hyderabad Principality).
Please note, this page contains affiliate links, which means Shakari Connection receives a commission if you make a purchase using these links.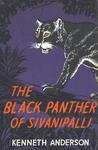 The Black Panther Of Sivanipalli by Kenneth Anderson (1959) "In this book the concentration is upon panthers rather than tigers, a very different animal in his habits and quite different to deal with. But there are tigers as well, snakes and a great bull bison that survived a titanic battle with a tiger. These are no mere hunter's stories: thrills there are, but difficulties too, failures and disappointments. But the author, who has spent a lifetime in trying to understand the minds of jungle creatures, takes us into his confidence and explains the methods by which he has been able to rid the remoter inhabitants of India of some of their most terrible enemies. In doing so he builds up a vivid picture of the forest scene, which no reader is likely to forget."
Nine Man-Eaters And One Rogue by Kenneth Anderson (1955) is the author's very first book about hunting man-eating tigers and leopards in the southern Indian jungles of Mysore, Madras, Hyderabad state and northern Malabar from 1930-1950. Free eBook
Tales From The Indian Jungle by Kenneth Anderson (1970). Hunter and wildlife chronicler Kenneth Anderson recalls real-life jungle tales, some macabre and some incredible, of adventures in pursuit of man-eating tigers and leopards. He brings the animal and human characters alive against the background of the jungle and the excitement and danger their co-existence generates.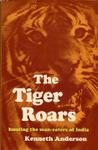 The Tiger Roars by Kenneth Anderson (1967). The author is the famed British hunter and raconteur who had spent the greater part of his life in the tiger country of India. Not a trophy hunter, Anderson has often been called to handle situations where a village or a locality has to be delivered from the menace of the man-eater.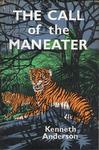 The Call Of The Maneater by Kenneth Anderson (1963) includes more tales of hunting Indian man-eating tigers and leopards.
Man-Eaters And Jungle Killers by Kenneth Anderson (1957). Called upon to rid an affected locality of the prowling man-eaters, Anderson, the hunter rises to the occasion. Step by step he takes the reader through the adventure, explaining his modus operandi and the terrible excitement and lurking danger. Stirring tales of wild animal's cunning pitted against human wit and presence of mind told by the master story-teller himself.
This Is The Jungle: More Tales Of The Man-Eaters by Kenneth Anderson (1966). The author tracked man-eating tigers and leopards in the southern Indian jungles of Mysore, Madras, Hyderabad and northern Malabar. In this volume he relates 8 thrilling stories.
Jungles Long Ago by Kenneth Anderson (1976) was published posthumously, after the editor, Malcolm Barness, went through Anderson's manuscripts and notes. This is the only book that has a detailed biography of Anderson by his long time editor. This book contains six chapters of Anderson's recollections of his experience in various parts of the Indian jungles, illustrated with numerous photographs by Anderson and others. Free eBook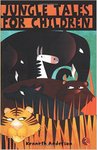 Jungle Tales For Children
by Kenneth Anderson (2015) is one of 4 previously unpublished books written after Kenneth Anderson had retired from hunting. It is a wonderful collection of stories that will entertain children as well as teach them important life lessons.
Donald Anderson & Joshua Mathew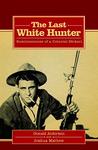 The Last White Hunter: Reminiscences Of A Colonial Shikari by Donald Anderson & Joshua Mathew (2018) is the story of Donald Anderson, son of hunter Kenneth Anderson, and arguably the last of the shikaris from India's colonial past. From hunting tigers and panthers and angling for the mahseer, to being a stunt double in a Hollywood film, and eventually living his last days in penury, Donald Anderson chronicles his life from 1934 to 2014. "The book is evocative of another era and brings to life Donald Anderson's story in a Bangalore that is no more. Times change, and Donald may not have achieved the fame his father attained; but his story is interesting in its own way, and Joshua Mathew does justice to his subject in a fair, sympathetic and very readable biography".
Donald Anderson Video
An interesting video tribute to Kenneth Anderson's son, Donald who died in 2014. There are pictures of Kenneth Anderson and the Indian big game that he hunted.
Tribute To Donald Anderson