Sheila MacDonald Books
Sheila Scobie MacDonald, nee MacKenzie (1880 - 1971) was an author from New Zealand who settled in Rhodesia.
Please note, this page contains affiliate links, which means Shakari Connection receives a commission if you make a purchase using these links.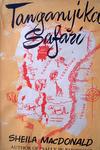 Tanganyika Safari by Sheila MacDonald (1948) is an account of the author's second African safari. This time in Tanganyika with her husband before the Second World War, she sees the wildebeest, giraffes, lions and zebra, meets the Masai people, visits the Serengeti and Lake Victoria but is not allowed to accompany her husband on a buffalo hunt.
Sally In Rhodesia by Sheila MacDonald (1926) originated as a series of letters written by a young bride in Rhodesia to her mother overseas between 1907 and 1912, describing the rigors of domestic life in Salisbury.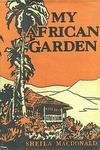 My African Garden by Sheila MacDonald (1928) describes her garden in Rhodesia in this entertaining book, filled with anecdotes and her adventures, fascinating people encountered, prospecting and giving an interesting picture of the country at that time.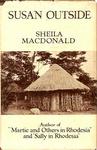 Susan Outside by Sheila MacDonald (1930) describes the joys and rigours of settler life in pre-WW1 Salisbury, Rhodesia. A classic of settler life in southern Africa.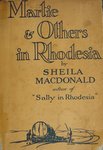 Martie And Others In Rhodesia by Sheila MacDonald (1927)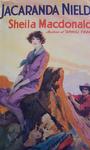 Jacaranda Nield by Sheila MacDonald (1930) was also published as The Outsider in 1933.
Uphill Trek by Sheila MacDonald (1929)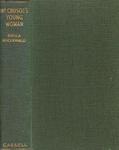 Mr Crusoe's Young Woman by Sheila MacDonald (1935) is a romance set in Rhodesia.
The Member For Mount Ida by Sheila MacDonald (1938) is about the life of 19th century New Zealand farmer and politician MJ Scobie Mackenzie.