W Robert Foran Books
Major William Robert Foran (1881-1968) was one of the 6 original European officers of the British East Africa Police. His passion was big game hunting and he was one of the foremost ivory hunters in East Africa at the time. Foran first arrived in Kenya in 1904 and accompanied Teddy Roosevelt on his great 'African Game Trails' Safari in 1909 as a correspondent for Associated Press, along with white hunters R J Cunninghame and F C Selous. On moving to America in the 1910s Foran founded Chicago's Adventurer's Club. He spent his last years back in Kenya and in his old age he became friends with Tony Sanchez-Arino.
Read the Chicago Tribune article 'The Coolest Nerve I Ever Saw' by Charles J McGuirk about the "experiences known to Capt. Robert Foran, fighter, wild game hunter and strenuous friend of T.R."
Please note, this page contains affiliate links, which means Shakari Connection receives a commission if you make a purchase using these links.
Kill Or Be Killed: The Rambling Reminiscences Of An Amateur Hunter by W Robert Foran (1933). Foran survived being gored in the face by a cape buffalo, tossed by an elephant and once shot a lion while he was wearing 'dinner clothes and patent leather shoes'. (Foran not the lion!). He knew Stigand, Bell and other famous hunters of the era and relates tales of these men as well. Free eBook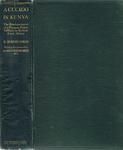 A Cuckoo In Kenya: The Reminiscences Of A Pioneer Police Officer In British East Africa by W Robert Foran (1936). The author actually went to Mombasa in 1904 to buy land for farming. However he was persuaded to join the British East Africa Police. This was a difficult and dangerous occupation, but his enthusiasm for his work is evident and captures the reader's imagination.
A Hunter's Saga by W Robert Foran (1961) recalls his memories of adventures and narrow escapes from disaster when hunting tiger in India; bear, wapiti, elk and moose in the Rocky Mountains; mountain sheep in the Mexican desert and various dangerous species of African game.
African Odyssey: The Life Of Verney Lovett-Cameron by W Robert Foran (1937) is about the life and African explorations of Verney Lovett-Cameron and his 3 year journey from east to west Africa by one with a deep knowledge of the continent.
The Elephant Hunters Of The Lado by W Robert Foran (1981) is his account of elephant and rhino hunting in the area sandwiched between Uganda, the Sudan and the Congo in the years between 1902 and 1912, including the six-month free-for-all when Belgium ceded the territory to the Anglo-Egyptian Sudan. Foran was one of the few poachers who saw a financial return from the area, being simultaneously wanted for poaching by the British and Belgian authorities. This book was published posthumously after some of Foran's memoirs were discovered after his death and were combined to form this book.
A Breath Of The Wilds by W Robert Foran (1958). In this volume Foran recalls his experiences as a big game hunter in Africa and his bagging the big five in addition to many other large mammals and crocodiles.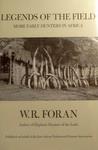 Legends Of The Field: Famous Early Hunters In Africa by W Robert Foran (1957) is his book on the early hunters in Africa. It was re-published on behalf of the EAPHA in 1997. This book practically takes you on an old time safari, including names like Baker, Selous, Neumann, Oswell, Sutherland, Anderson, Bell, Jackson and Samaki Salmon (who unfortunately did not write a book) have their life stories recounted by Foran. The golden age of adventure will truly come alive again.
Changing Horizons: Being Pages From My Scrapbook Covering Over Thirty Years Wanderings Up And Down the Seven Seas by W Robert Foran (1937).
Transport In Many Lands by W Robert Foran (1939) is much more than a series of transport methods but more a record of how people live and work through means of travel. Most often these methods have involoved animals and the book describes travel by camels, oxen, pack-horses, elephants, mules, dogs and reindeer.
The Kenya Police 1887-1960 by W Robert Foran (1962) puts on record, for the first time, the story of the Kenya Police after the dramatic struggle against the Mau Mau terrorists, and at a time when Kenya was at the verge of independance. Beautifully written, this work is considered to be the best account of the history of East African police force during the colonial period.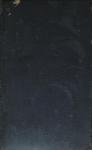 Malayan Symphony: Being The Impressions Gathered During A Six months' Journey Through The Straits Settlements, Federated Malay States, Siam, Sumatra, Java And Bali by W Robert Foran (1935) is an excellent primary resource and covers in much detail of the author's journeys in south east Asia.
Animal Mothers And Babies by W Robert Foran (1960) is an handsomely illustrated book of animal mothers with their babies for children.
Fifty-Two Tales Of Wild Life And Adventure by W Robert Foran (1935) is the rarest non-fiction book written by Robert Foran. Published in 1935 as an edition of the modern 'Fifty-Two library', it is unclear whether these are tales previously published and/or adapted for young readers. The original 'Fifty-Two Library' was a series of children's adventure stories published by Hutchinson & Co, London between 1889 and 1907.
Unavailable titles by W Robert Foran
'With Roosevelt In Africa' by W Robert Foran
'The House Of Smith MacKenzie Mo' by W Robert Foran
Some W Robert Foran Novels
---
W Robert Foran Books
Back to Top
Page Updated: Oct 2020