Carl Akeley Books
Carl Akeley (1864 - 1926) was a taxidermist, sculptor, biologist, conservationist, inventor and nature photographer, noted for his contributions to American museums. He is considered the father of modern taxidermy.
In 1909 Akeley accompanied Theodore Roosevelt on an expedition to Africa and began working at the American Museum of Natural History in New York City, where his efforts can still be seen in the Akeley African Hall.
Carl Akeley & Habitat Dioramas At The American Museum of Natural History
Please note, this page contains affiliate links, which means Shakari Connection receives a commission if you make a purchase using these links.
In Brightest Africa by Carl Akeley (1923). Adventures in the African big game country gathering material for the Roosevelt Hall at the American Museum of Natural History. A pioneering taxidermist and sculptor, Akeley did much big game hunting of lion, buffalo, elephant and others, and was in Africa at the time of Theodore Roosevelt's famed safari. This is the book in which he describes how he killed a wounded leopard with his bare hands. Free eBook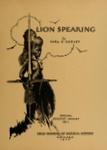 Lion Spearing by Carl Akeley (1926) is the story of African Nandi warriors who hunted lions with spears. The plates depict the life-size bronze sculptures by Akeley, of such a lion hunt, now on display in the Chicago and New York Natural History Museums. Free eBook
Adventures In The African Jungle by Carl Akeley & Mary Jobe Akeley (1930). Mary Jobe Akeley, Carl Akeley's second wife, used tales from 'In Brightest Africa' with entries from his diary about hunting buffalo and elephant in Uganda. There is also an account of a hippopotamus hunt by Abel Chapman and a chapter by Theodore Roosevelt entitled 'The Joys of Africa'.
Lions, Gorillas And Their Neighbors by Carl Akeley (1932) is the tale of his last adventure in the wilds of Africa alongside his wife and co-author includes his securing of the first ever motion pictures of gorillas, his experience of killing a leopard with his bare hands and the spectacle of lion-spearing.
Taxidermy And Sculpture: The Work Of Carl E Akeley In Field Museum Of Natural History by Carl Akeley (1927)
The Mentor Magazine January 1926 Issue. An article on Big Game Hunting and Collecting by Carl Akeley.
Hunting The African Buffalo by Carl Akeley (1915) from The American Museum Journal Volume XV Number 4 April, 1915. Free eBook
Books By Carl Akeley's Wives
Both of Carl Akeley's wives accompanied him on his African safaris and wrote about their husband and their African experiences.
Books About Carl Akeley:
Seymour G Pond
Seymour Gates Pond (1896 – 1976) was an American writer and adventurer, mostly in South America.
African Explorer: The Adventures of Carl Akeley by Seymour G Pond (1957) is a biography of Carl Akeley which rounds out his life and serves as a good introduction to Akeley's own books. Of all the biographies of Akeley, this one reveals his true passion for Africa.
Felix Sutton
Big Game Hunter: Carl Akeley by Felix Sutton (1960) is about the life and times of Carl Akeley, who not only was a naturalist, taxdermist and sculptor but also an accomplished big game hunter. Akeley became a pioneer of taxidermy - starting as a youngster when he recreated a neighbour's pet canary.
Penelope Bodry-Sanders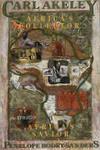 Carl Akeley: Africa's Collector, Africa's Savior by Penelope Bodry-Sanders (1991) is the life story of the scientist, explorer, hunter and taxidermy artist, who became one of the foremost collectors of African wildlife and a dedicated conservationist.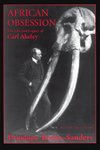 African Obsession: The Life & Legacy of Carl Akeley by Penelope Bodry-Sanders (1998) is another informed account of the life of a great hunter who became a major conservationist as well as a sculptor and inventor.
Jay Kirk
Kingdom Under Glass: A Tale of Obsession, Adventure, And One Man's Quest To Preserve The World's Great Animals by Jay Kirk (2010) is an account of the life of the great taxidermist and conservationist Carl Akeley who revolutionized taxidermy and created the famed Akeley Hall of African Mammals at the New York's Museum of Natural History.
Related Carl Akeley Books
John T McCutcheon
In Africa: Hunting Adventures In The Big Game Country by John T McCutcheon (1910) is an account of his African safari with Carl Akeley.
Douglas J Preston
Dinosaurs In The Attic: An Excursion Into The American Museum Of Natural History by Douglas J Preston (1988) is a chronicle of the expeditions, discoveries and scientists behind the greatest natural history collection ever assembled - the collection of The American Museum of Natural History.
Elephant! by Carl E Akeley in 'Boy's Life' May 1924
---
Carl Akeley Books
Back to Top
Page Updated: Oct 2020