Pierre Van Der Walt Books
Pierre van der Walt is Africa's leading big bore firearms and reloading expert, a renowned author and former founding editor of Safari Times Africa, PHASA News and the Big Bore Journal publications. His firearms and ammunition articles have been published in leading gun magazines across the world.
After qualifying as a lawyer, Pierre served as an officer in the South African military before pursuing a career as a professional hunter. With his exceptional experience in dangerous game hunting, he successfully guided his clients in all the southern African hunting countries.
He is an active firearm, hunting and wildlife conservation lobbyist; rifle, handgun, shotgun and assault rifle instructor; ad hoc lecturer at Professional Hunting academies and post-graduate wildlife management schools.
'African Dangerous Game Cartridges'
by Pierre Van Der Walt
If you think this book just a rather 'geeky' ammunition reference book, encylopaedia or manual, like many others out there, you will be very much mistaken. This book is eminently readable and enjoyable for anyone who loves hunting dangerous game in Africa, even those who were never much interested in how or why the guns and bullets performed...being just glad that they do. It is chock-full of African hunting anecdotes and photographs... as well as tons of ballistic diagrams, charts and statistics, of course.
This book introduces a number of novel concepts such as Impact Velocity Bands, Comfortable Shooting Mass and contains excellent high-speed photography of bullets during the terminal phase. A number of revolutionary concepts attacking traditional perceptions are included and this is augmented by more than 400 full colour images supporting the author's views. This encyclopaedic title is split in two sections that cover the following topics:
Part 1 of 'African Dangerous Game Cartridges' includes:
Definitions, descriptions and classifications
Double and bolt actions features and comparisons
Recoil and recoil management
Dangerous game sights and optics
Bullet behaviour and terminal ballistics of softs and solids
Handloading dangerous game cartridges
The most comprehensive burning rate chart ever – also distinguishing between extruded, flake and ball powders for the first time.
Part 2 of 'African Dangerous Game Cartridges' includes:
Detailed discussions about the dimensional and technical specs, history, characteristics, performance and handloading of dangerous game cartridges including over 2,500 handloads for Accurate, ADI, Alliant, Hodgdon, Lovex, IMR, Norma, Ramshot, Rottweil, Somchem, Vectan, Vihtavuori and Winchester powders.
Cartridges covered are the 9,3x62, 9,3x64 9,3x74mmR, 9,5x56, .375 Flanged H&H, .376 Steyr, .375 H&H Magnum, .375 Ruger, .375 Dakota, .375 and .378 Wby Magnums, .375 RUM, .450/400 NE, .400 H&H Belted, .416 Taylor, .416 Rem Mag, .500/416 NE, .416 Rigby, .416 Wby Mag, 10,75x68, .404 Jeffery, .425 WR, 11,2x72, .577/450, .45-70, .450 NE, ..450 No2, .458 Win Mag, .458 Lott/Watts, .458 Express 3", .458 African, .460 G&A, .450 Rigby Rimless, .450 Dakota, .460 Wby Mag, .500/465, .470 NE, .470 Capstick, .475 No.2, .505 Gibbs, .500 NE, .500 Jeffery, .510 Wells, .500 A-Square, .577 NE, .585 Nyati, .600 NE.
When 'African Dangerous Game Cartridges' was first published in 2011 it was a runaway success. The entire print-run sold out within three months. There are now only 19 new copies of this book left - there is never going to be another print-run.
LAST CHANCE OFFER
Order direct from Shakari Connection before it is too late to own the greatest big bore book ever published.
You now have the chance to purchase one of the last new copies of 'African Dangerous Game Cartridges', signed by the author, Pierre Van Der Walt.
PRICE: US$250.00 Now US$100 + Shipping
PAYMENT: PayPal Invoice
SIGNED BY AUTHOR
BOOK WEIGHT: 1.58kg
BOOK DIMENSIONS: 28 x 21 x 3 cm
SHIPPING COST: Shipping is from Portugal and will be calculated when shipping address is supplied*.
* When you contact us to purchase this book, you will be sent a personal email asking for your full shipping address and phone number (for the delivery company only). The shipping rate will then be calculated exactly and emailed to you for your approval. Then you will be sent a PayPal invoice for the full amount. Once paid, your book will shortly be on it's way to you with a tracking number.
Other Books By Pierre Van Der Walt:
African Medium Game Cartridges by Pierre Van Der Walt (2018) takes the reader on a grand tour of the history, specifications, design, characteristics, performance, and applications, as well as the reloading quirks, of each of these cartridges. At the end of each cartridge chapter there is a comprehensive range of reloading data for American, European, Scandinavian, African and Australian propellants.
The Complete Professional Hunter's Handbook by Cleve Cheney, David Sutherland & Pierre Van Der Walt (2020) was co-written by three authors whose combined practical hunting experience spans 12 decades. The 24 chapters of this book includes the entire syllabus for a professional hunting course in South Africa. Take a look at full table of contents.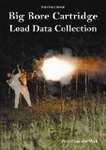 Big Bore Cartridge Load Data Collection by Pierre Van Der Walt (2006) was compiled and written from material collected over more than a decade. Contains virtually everything a shooter/hunter may want to know about reloading and shooting the most popular modern dangerous game cartridges available today. It includes a section on the terminal performance of solids, discusses modern solid bullet designs and provides 1,711 proven reloads for 31 big bore cartridges using the 14 leading brands of propellents available in Australia, Europe, Scandinavia, South Africa and the United States. It is the most complete and extensive such publication ever to have been produced starting with the 9,3x62mm Mauser up to and including the .585 Nyati. This book is currently unavailable and has largely been superceded by 'African Dangerous Game Cartridges'.
Be sure to read Pierre van der Walt's article Bullets For Africa

---
Pierre Van Der Walt Books
Back to Top
Page Updated: July 2021