Edward Matunas Books
Edward Matunas was an author, award-winning gunsmith, engineer, designer of bullets and reloading accessories, a Director of the National Reloading Manufacturers Association and Manager of Component Sales for Winchester-Western.
Please note, this page contains affiliate links, which means Shakari Connection receives a commission if you make a purchase using these links.
Modern African Adventures: Including Insights Into Cartridges, Rifles And Safari Planning by Edward A Matunas (1998). Stories of hunting elephant, buffalo, leopard, lion, kudu and other big game, with information on rifles and cartridges suited to the game. Here are the adventures of today's legendary African professionals. In their own words, the stories are told by men who are currently living the death-defying dangers of modern Africa. Amazing tales of ranger Barrie Duckworth as he culls more then 1000 elephant; Roger Whittall's horrific story of being in a lion's mouth; and the intense fear felt in a dark mine shaft during the following of a wounded leopard.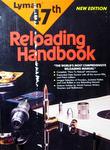 Lyman 47th Reloading Handbook edited by Edward A Matunas (1992) contains complete 'how to reload' information with the largest selection of powders, jacketed bullets and cast bullets in any reloading manual.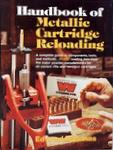 The Handbook Of Metallic Cartridge Reloading by Edward A Matunas (1980). This and subsequent editions are "A complete guide to components, tools, and methods, plus loading data from the major powder manufacturers for all current rifle and handgun cartridges."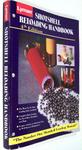 Lyman 4th Shotshell Reloading Handbook edited by Edward A Matunas (1995) contains loading data, complete data listings for steel shot, buckshot and slugs with articles on sporting clays by well known shotgunners.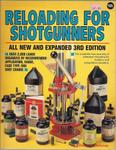 Reloading For Shotgunners by Edward A Matunas (1993) is the complete how and why of shotshell reloading for hunters and competitive shooters with over 2,000 loads organized by recommended application, gauge, case type and shot charge.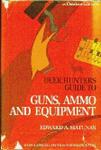 Deer Hunters Guide To Guns ,Ammo And Equipment: With A Special Section For Bowhunters by Edward A Matunas (1983) is an authoritative guide that will help every deer hunter get maximum enjoyment and satisfaction from his sport. The author has tested hundreds of rifles and cartridges, shotguns and shotshells. He has tabulated his findings so the information is at your fingertips. All types of sights are covered and evaluated. There is a special section for bowhunters with full descriptions and evaluation of the best recurve and compound bows on the market.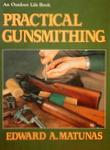 Practical Gunsmithing by Edward A Matunas (1989) covers home workshops, power and hand tools, maintenance, repairs, disassembly, kits, sights, recoil pads and ammunition.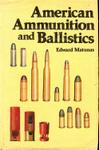 American Ammunition And Ballistics by Edward A Matunas (1979) is a reference book on the selection, use and ballistics of all sporting ammunition manufactured in the United States, as well as some that has been discontinued. All varieties of ammunition - centerfire, rimfire and shotshell - are covered in detail. External and terminal ballistics are also thoroughly covered. Includes ballistic charts and tables on velocities, energies, trajectories, hold/over, hold/under, sighting-in, maximum ranges and much more. Also included is cartridge interchangeability, recoil calculation for any gun/cartridge combination, reloading, storage and handling of ammunition.
Do-It-Yourself Gun Repair: Gunsmithing At Home by Edward A Matunas (2003) is an authoritative guide to maintaining, repairing and improving rifles, shotguns and handguns. The author teaches the home gunsmith a wide variety of repairs with easy-to-understand directions and solid, step-by-step advice based on his many years of professional gunsmithing. Topics include hand and power tool suggestions,replacing firing pins, extractors and ejectors, analyzing and correcting accuracy problems, information about bedding the barrel and bore, easy installation of scopes, mounts, sights and recoil pads, repair of splits and cracks in stocks. There is a section covering disassembly, repair, and reassembly of seven of the most popular firearms: Remington 700, Remington 1100, Remington 870, Winchester 94, Savage 110, Marlin 336, and Marlin 70. The instructions are fully illustrated with photos and drawings with parts lists.
Shooting: How To Become An Expert Marksman With Rifle, Shotgun, Handgun Muzzleloader And Bow by Edward A Matunas (1986) includes the correct techniques for shooting rifles, shotguns, handguns, bows and muzzleloaders, with discussions on maintenance, safety and practice exercises.