Jan Hemsing Books
Jan Hemsing was born in England in 1917 and lived in East Africa since the end of World War II. She has walked and driven across many miles of Kenya and Tanganyika (as it was then), has been writing books published in Kenya (and one in America) since 1974, many of them the histories of Kenya's hotels.
Please note, this page contains affiliate links, which means Shakari Connection receives a commission if you make a purchase using these links.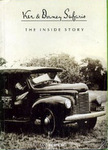 Ker & Downey Safaris: The Inside Story by Jan Hemsing (1989) is the story of East Africa's biggest safari outfitting company established by two professional hunters named Donald Ker and Sidney Downey. Profusely illustrated with vintage photographs of many well known hunters, some of them have also contributed hilarious campfire stories to this volume.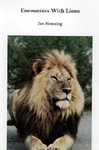 Encounters With Lions by Jan Hemsing (1994) are stories of what happens when man and lion meet drawn from the writings of some of the most famous lion hunters - Selous, Grogan, Bror Blixen and Karen Blixen, Dyer, Sutton, Ker, Downey, Seth-Smith and others.
Then and Now - Nairobi's Norfolk Hotel by Jan Hemsing (1975) is not just the story of a hotel whose name is known worldwide, but a fascinating read about Nairobi and those who contributed towards making it a capital city.
The Beauty Of Amboseli by Jan Hemsing (1993) is a small booklet of 124 pages with a map and 70 beautiful colour pictures by Mohamed Amin and Duncan Willetts. In 1971 Amboseli received full National Park status. It has grasslands, swamps, springs and seasonal lakes all situated beneath Mount Kilimanjaro. The name 'Amboseli' was taken from the Masai word 'Empusel' which means 'salty, dusty place' probably because dust devils are feature of this Park.
The Nyali Beach Hotel Story: Happiness Through Heartbreak by Jan Hemsing (1975) is the story of Kenya's legendary Nyali Beach Hotel which was established by Eva Noon (1881 - 1959) in 1946, to cater for visiting millionaires from Europe and America, royalty and aristocrats. The book includes accounts of how the hotel started, reached its peak and stayed on the top as one of the best beach resorts and its final days before it was bought and renamed Nyali Sun Africa Beach Hotel & Spa.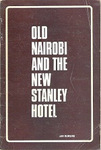 Old Nairobi And The New Stanley Hotel by Jan Hemsing (1974) is about the history of the Stanley Hotel and New Stanley Hotel, which went through 3 incarnations, the last one being its present name 'Sarova Stanley'. It is the oldest hotel in Nairobi and was the jumping off point for many safaris in Kenya by politicians, diplomats and film stars. The hotel was established in 1902 originally as the Victoria Hotel by English businesswoman Mayence Bent (c.1868 - 1968), when the city was a railway halt. It was then named the Stanley Hotel after Sir Henry Morton Stanley.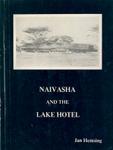 Naivasha And The Lake Hotel by Jan Hemsing (1987) may be unavailable.
Naivasha And The Lake Naivasha Country Club by Jan Hemsing (1992) is the revised and much expanded version of the author's 1987 'Naivasha and the Lake Hotel'.
Treetops, Outspan, Paxtu by Jan Hemsing (1974) is the history of the Outspan and Treetops hotels in Kenya. Also Paxtu, the cottage where Robert Baden-Powell spent his final years.
Beauty Of Samburu, Shaba & Buffalo Springs by Jan Hemsing (1997) is illustrated with photographs by Kenyan photographers Mohammed Amin, Duncan Willetts and Karl Ammann.
---
Jan Hemsing Books
Back to Top
Page Updated: Dec 2020