Jan Hemsing Books
Jan Hemsing was born in England in 1917 and lived in East Africa since the end of World War II. She has walked and driven across many miles of Kenya and Tanganyika (as it was then), has been writing books published in Kenya (and one in America) since 1974, many of them the histories of Kenya's hotels.
Please note, this page contains affiliate links, which means Shakari Connection receives a commission if you make a purchase using these links.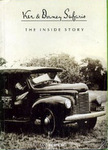 Ker & Downey Safaris: The Inside Story by Jan Hemsing (1989) is the story of East Africa's biggest safari outfitting company established by two professional hunters named Donald Ker and Sidney Downey. Profusely illustrated with vintage photographs of many well known hunters, some of them have also contributed hilarious campfire stories to this volume.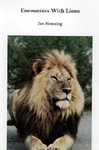 Encounters With Lions by Jan Hemsing (1994) are stories of what happens when man and lion meet drawn from the writings of some of the most famous lion hunters - Selous, Grogan, Bror Blixen and Karen Blixen, Dyer, Sutton, Ker, Downey, Seth-Smith and others.
Then and Now - Nairobi's Norfolk Hotel by Jan Hemsing (1975) is not just the story of a hotel whose name is known worldwide, but a fascinating read about Nairobi and those who contributed towards making it a capital city.
The Beauty Of Amboseli by Jan Hemsing (1993)
The Nyali Beach Hotel Story: Happiness Through Heartbreak
by Jan Hemsing (1975)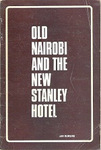 Old Nairobi And The New Stanley Hotel by Jan Hemsing (1974)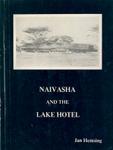 Naivasha And The Lake Hotel by Jan Hemsing (1987)

Treetops, Outspan, Paxtu by Jan Hemsing (1974) is thehHistory of the Outspan and Treetops hotels in Kenya. Also Paxtu, the cottage where Robert Baden-Powell spent his final years.