Richard Meinertzhagen Books
Richard Henry Meinertzhagen CBE DSO (1878 - 1967) was a British soldier, intelligence officer and ornithologist. He was a staff officer with the King's African Rifles and he went big-game hunting. However he regarded himself as scientist-explorer first rather than a soldier. In 1903 he was delegated to conduct a wild animal census in the Serengeti and Athi plains.
He was influential in life and had a legendary reputation for his exploits around the world. Studies on his work on birds and historic notes after his death however raised serious questions on his integrity and have made him a controversial character.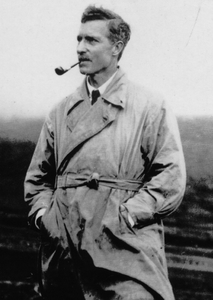 Richard Meinertzhagen 1922
Please note, this page contains affiliate links, which means Shakari Connection receives a commission if you make a purchase using these links.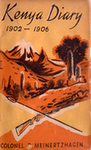 Kenya Diary 1902 - 1906 by Richard Meinertzhagen (1957) is an account of the incredible exploits of Richard Meinertzhagen in Kenya during 1902-1906. It includes the description of ruthless slaughtering of wildlife and members of the Nandi tribe 'to teach them a lesson 'and to expand the British Empire in East Africa.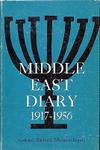 Middle East Diary 1917 - 1956 by Richard Meinertzhagen (1956). Further reminiscences by the author on his army career in various parts of the world including his involvement with Israel and Suez Canal.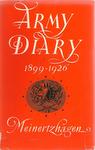 Army Diary 1899 - 1926 by Richard Meinertzhagen (1960). The author joined the Royal Fusiliers in 1899 and served with them in India and Africa until 1914 (apart from 1902-06 with KAR which is dealt with in a separate work). He was a uniquely able officer but intolerant and critical of systems and individuals. He travelled widely and proved himself a resourceful soldier, adventurer and spy with a talent for intelligence work. He was in charge of intelligence in East Africa from the inception of the campaign in 1914 until late 1916. His account gives a valuable commentary on the campaign and allied commanders.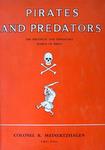 Pirates And Predators: The Piratical And Predatory Habits Of Birds by Richard Meinertzhagen (1959). A large part of the book is devoted to birds of prey and a little to falconry.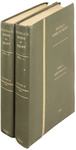 Nicholl's Birds Of Egypt by Richard Meinertzhagen (1930). Michael J Nicoll, the Assistant Director of the Zoological Gardens of Giza, attempted to write an ornithological history of Egypt but he died before he could complete the task. Richard Meinertzhagen, a notorious bird-enthusiast, completed Nicoll's work.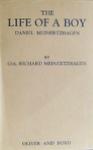 The Life Of A Boy: Daniel Meinertzhagen 1925-1944 by Richard Meinertzhagen (1947) is a biography of the author's son, who was killed at the age of the twenty when on a reconnaissance patrol.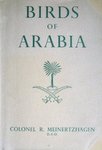 Birds Of Arabia by Richard Meinertzhagen (1954). History has shown that Richard Meinertzhagen is the bad man of twentieth century ornithology. However all his books are handsome productions and 'Birds of Arabia' is probably the best.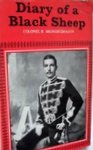 Diary Of A Black Sheep by Richard Meinertzhagen (1964). Memoirs of his childhood and young years at Mottisfont Abbey. Born into a large and affluent family, Meinertzhagen admits he was a maverick while growing up.
Books About Richard Meinertzhagen
Peter Hathaway Capstick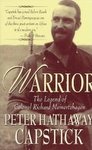 Warrior: The Legend Of Colonel Richard Meinertzhagen by Peter Hathaway Capstick (1998) is a vivid biography of Colonel Richard Meinertzhagen.
Mark Cocker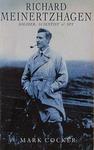 Richard Meinertzhagen: Soldier, Scientist And Spy by Mark Cocker (1989) is the biography of the man who was variously a solder, ornithologist, traveller, author, big-game hunter and spy.
Brian Garfield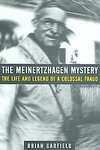 The Meinertzhagen Mystery: The Life And Legend Of A Colossal Fraud by Brian Garfield (2006). Meinertzhagen was trusted by Winston Churchill, David Lloyd George, Chaim Weizmann, David Ben Gurion, T E Lawrence, Elspeth Huxley and a great many others. He bamboozled them all. Meinertzhagen was a fraud.