<
Russell Annabel Books
Russell Annabel (1904 - 1979) is Alaska's best known outdoor writer of over 300 articles, many featuring his most memorable character, Tex Cobb. His articles regularly appeared in Sports Afield, Outdoor Life, Field and Stream and many other magazines for over 40 years. Sometimes referred to as the Capstick of Alaska, his stories are mostly fictional and were based on his own experiences during his early years in Alaska. He was a United Press war correspondent in Alaska during World War II.
Please note, this page contains affiliate links, which means Shakari Connection receives a commission if you make a purchase using these links.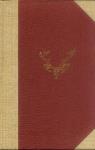 Tales Of A Big Game Guide by Russell Annabel (1938) on hunting sheep, goat, moose and bear in Alaska.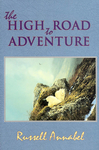 The High Road To Adventure, Volume IV, 1964-1970 by Russell Annabel (1997) is comprised of 35 stories ranging from Mexican dove hunting to Alaskan moose and bear tales.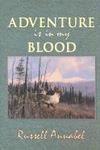 Adventure Is In My Blood by Russell Annabel (1997) is a true masterpiece. Any of his works are well worth your time if you value outdoor writing at it's best. Adventures in Alaska and Mexico.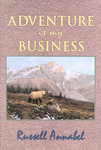 Adventure Is My Business by Russell Annabel (1997) is the best of Annabel's magazine articles from this era, now published for the first time in book form.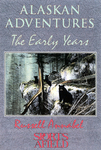 Alaskan Adventures: The Early Years by Russell Annabel (1997). The author started writing of his adventures in the Northland in the 1930s and continued writing until the late 1970s. Follow Annabel and his mentor, Tex Cobb, around in Alaska as they face enraged grizzlies, trophy Dall sheep, marauding wolverines and mad moose. No other writer has ever been able to capture the spirit of adventure and hunting in Alaska like Russell Annabel.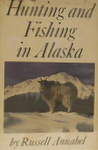 Hunting And Fishing In Alaska by Russell Annabel (1948). Hunting Alaskan big game and game birds and fishing for salmon and trout by a guide who spent his life hunting and fishing in Alaska.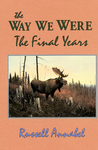 The Way We Were: The Final Years by Russell Annabel (1998) contains his final stories on the wilds of the North country that he loved so much. Never again will Alaskan wildlife, hunting and hunters be described in such vivid detail and eloquent way that has ever been equaled by any other writer.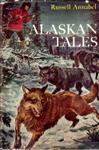 Alaskan Tales by Russell Annabel (1953) is Annabel's scarcest title and a must book for those who appreciate his work.
Head Fer The Hills, Volume VI 1934-1960 by Russell Annabel (2005). In this volume in the Russell Annabel series, Dell Annabel Lamey and Jeff Davis searched for articles that he wrote for more unusual publications. Only Russell Annabel could come up with story titles such as 'Shake Hands with Mr Grizzly' and 'King of the Wolverines'.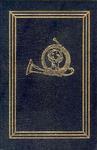 Alaskan Days, Mexican Nights: The Best Of Russell Annabel by Russell Annabel (1987)
Books About Russell Annabel:
Jeff Davis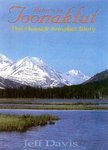 Return To Toonaklut: The Russell Annabel Story by Jeff Davis (2002) traces Annabel's life from his early pioneer days in Alaska to his years as a UPI war correspondent to his disillusionment over the increased population in Alaska and his final move to Mexico.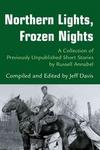 Northern Lights, Frozen Nights: A Collection Of Previously Unpublished Short Stories By Russell Annabel by Jeff Davis (2003). In 1998 some old boxes that contained Rusty's Alaskan files were found. These old stories, newspaper clippings and notes for future stories had been collecting dust for half a century. Organizing the notes and outlines became an intriguing challenge. If enough material could be pieced together to form another Annabel tale, this would be the first unpublished Annabel material to appear in print in two decades. Amazingly, ten complete stories were pieced together, ranging from pure Annabel outdoor tales to WWII stories from his war correspondent experience.