Westley Richards Firearms Books
Westley Richards is a British manufacturer of guns and rifles which was first founded in Birmingham in 1812 by William Westley Richards (1789 - 1865). He was responsible for the invention of the waterproof primer for the ignition of percussion guns and the first flip up sight. He opened the Westley Richards gun shop in London in 1815.
In 1865 Westley Richards, the eldest son of the founder took control of the company. He was responsible for the innovation of the fastening system used on some rifles, creating the falling block rifle in 1868 and a solid drawn metallic cartridge case.
From 1871 onwards the company expanded in South Africa and India under the commercial director John Deeley who was also responsible for the invention of the Anson & Deeley Boxlock action in 1875. The improvement of the boxlock action was continued by Leslie B Taylor who took over the operations at Westley Richards & Co in 1913.
In 1957, Walter Clode purchased the company and was responsible for expanding into the USA and selling restored vintage Westley Richards firearms. Today the company continues with the addition of a clothing and shooting accessories range.
Notable Westley Richard clients included the Maharaja of Alwar, the Maharaja Bhupinder Singh, George Eastman, Stewart Granger and Ernest Hemingway.
Please note, this page contains affiliate links, which means Shakari Connection receives a commission if you make a purchase using these links.
Jeremy Musson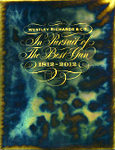 Westley Richards & Co: In Pursuit Of The Best Gun, 1812 - 2012 by Jeremy Musson (2012). Westley Richards & Co is the oldest prestige gun-maker and this book was written to commemorate the company's bicentennial. It covers the richly illustrated history of this English gun-making company.
Leslie B Taylor
Leslie B Taylor (1863 - 1930) was a pioneer in sporting guns, rifles and ballistics and spent his entire working life at Westley Richards. He was the company's managing director in 1913 when he published his book. He saw the transition from black powder to nitro powder which revolutionized rifle ballistics and development.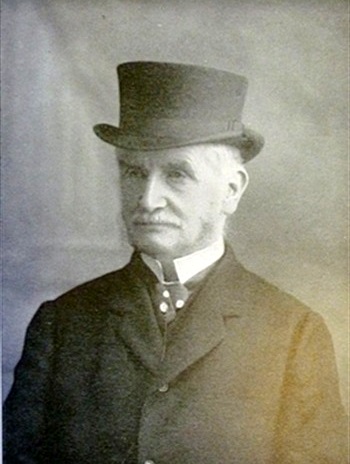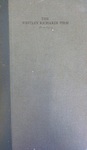 A Brief History Of The Westley Richards Firm, 1812-1913
by Leslie B Taylor (1913) is a memoir of the earlier managers of the firm and the history, not only of rifle shooting, but of other sporting gunnery.
Wal Winfer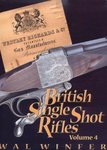 British Single Shot Rifles: Volume 4: Westley Richards & Co. Patentees And Gun Manufacturers, Birmingham by Wal Winfer (2004). Westley Richards was the leader in British breech-loading single shot development. The book describes Westley Richards designs in great detail and shows how they were to influence subsequent firearms development. These designs evolved into the various hinged block and falling block actions. The Model of 1881 sidelever falling block and the underlever Model of 1897, a development from the 1881 were particularly important to the big game hunter. The book also illustrates the whole range of Westley Richards single shot rifle production from the Monkey Tail to the .600 Nitros. Westley Richards developments in black powder and nitro cartridges are also given extensive coverage with detailed information on their history, original loads, acceptance in the market and modern reloading information.
Find all the Wal Winfer firearms books here
Westley Richards Catalogues, Booklets & Patents
On The Martini Henry And Westley Richards Rifles by William P Marshall (1870) is a 2 page disbounded original article published by the British Association for the Advancement of Science 1870.
Westley Richards Modern Sporting Rifles And Cartridges by Westley Richards & Co (c.1935) is a soft cover, stapled book by "Gunmakers by Appointment to the Reigning Sovereigns of Great Britain for an Unbroken Period of Ninety Years". Includes a glued in notice on back cover that Westley Richards is in touch with Big Game Hunters and has equipped "most successful Safaris for many years past."
New And Second Hand Rifles And Shotguns by Westley Richards & Co (1991) is a shotgun and rifle catalogue from the company and includes pricing and repair information.
Westley Richards Guns And Rifles: A Century Of Gun & Rifle Manufacture 1812-1912 by Westley Richards & Co is a 1988 reprint of 1912 catalogue. 210 pages.
Westley Richards & Co Ltd Gun And Rifle by Westley Richards & Co (undated ?1920s) is a soft cover, 34 page catalogue + price list.
Sporting Guns And Rifle by Westley Richards & Co (undated ?1950s)is a soft cover, 18 page catalogue + price list.
33 Items Of Correspondence From Westley Richards & Co (1966 - 1974) which are mainly addressed to Walter A Clode (Westley Richards owner)and Harry S Rogers, relating to ten accounts including those of Indian Maharajas and American hunters.
Breech Loading Firearms And Cartridges by Westley Richards & Co. Various original patents regarding Westley Richards breech loading firearms and cartridges.
Improvements In Ordnance, cartridges And Cap Holders by Westley Richards & Co (1860) Patent.
Primers For Discharging Firearms By Means Of Percussion by Westley Richards & Co (1836) Patent.
Construction Of Gun And Pistol Locks And Primers For The Discharge Of Firearms by Westley Richards & Co (1941) Patent.
Touch Holes And Primers Suitable To Percussion Guns, Pistols, And All Sorts Of Arms Fired On That Principle by Westley Richards & Co (1831) Patent.