John G Millais Books
John Guille Millais (1865 - 1931), known as Johnny Millais, was an English travel writer, gardener, artist and naturalist who specialised in ornithology and bird portraiture. He travelled extensively around the world in the late Victorian period detailing wildlife often for the first time. He hunted as a client of William Judd.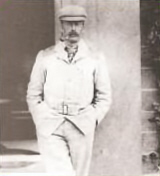 Please note, this page contains affiliate links, which means Shakari Connection receives a commission if you make a purchase using these links.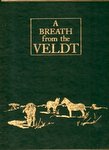 A Breath From The Veldt by John G Millais (1899) is one of the most beautifully illustrated African wildlife books and full of knowledgeable content.
Wanderings And Memories by John G Millais (1919). Topics covered in this autobiography include shooting, big-game hunting, salmon and trout fishing, deer-stalking, natural history and travel to Iceland, Africa, Norway and the Lofoten Islands.
A Sportsman's Wanderings by John G Millais (1920) describes the incidents of his life and of others the author had known. Travels in search of big game and natural history; letters of strange interest by all kinds of men living in many lands; sidelights on the great war, in fact a conglomeration of anything in life that might prove of interest to men and women who move about and do things a little out of the ordinary. This is the renamed American edition of 'Wanderings And Memories'. Free eBook
Far Away Up The Nile by John G Millais (1924) is an interesting account of an expedition on the Nile including much on hunting and the Nuer and Dinka peoples.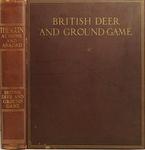 The Gun At Home And Abroad: British Deer And Ground Game, Dogs, Guns, Rifles by John G Millais (1913) encompasses all aspects of shooting, from stag hunting technique and statistics to tips on burning grouse moors in autumn to accounts of African big game hunts that blend solid observation with colourful anecdote. A lavishly produced and richly informative work documenting the sporting life of a bygone era.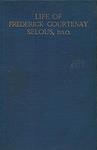 Life of Frederick Courtenay Selous DSO by John G Millais (1919) is the biography of one of the greatest hunters of all time, by a man who was himself a noted hunter/author/artist. Contains much information not found in Selous' own books.
Other Books by John G Millais