Chris And Tilde Stuart Books
Chris and Tilde Stuart, are best known for their mammal field guides. They have written many other books on the natural environment of Africa and are founders of the African Carnivore Research Programme and the African-Arabian Wildlife Research Centre.
Please note, this page contains affiliate links, which means Shakari Connection receives a commission if you make a purchase using these links.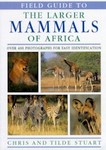 Field Guide To The Larger Mammals Of Africa by Chris and Tilde Stuart (1997) concentrates on the more visible and easily distinguished larger mammal species, plus some of the more frequently seen smaller mammals.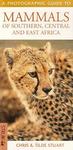 Mammals Of Southern, Central And East Africa: A Photographic Guide by Chris and Tilde Stuart (1992) has key identification features showing how to differentiate between similar species, distribution maps and a list of major parks and reserves.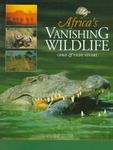 Africa's Vanishing Wildlife by Chris and Tilde Stuart (1996) documents the perils of Africa's endangered and vunerable species.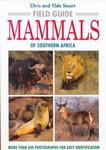 Field Guide To The Mammals Of Southern Africa by Chris and Tilde Stuart (2000) is an excellent identification guide featuring brief individual accounts combined with high quality colour illustrations of the 337 mammals found in Southern Africa including whales and dolphins. Accounts provide basic information on the appearance, distribution, habitat, behavior, food and reproduction of each species.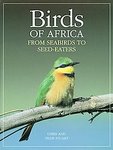 Birds Of Africa: From Seabirds To Seed-Eaters by Chris and Tilde Stuart (1999) is a photographic celebration of Africa's great avian diversity. It is neither a field guide nor a definitive biological text, but rather an overview of the huge scope of African birds. The 2,400 species are divided into large groups, each sharing some common characteristics such as their preferred habitat, main feeding behaviour or breeding method. The families are discussed in alphabetical order for easy reference.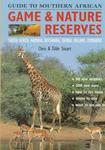 Guide To Southern African Game And Nature Reserves by Chris and Tilde Stuart (1992) covers South Africa, Namibia, Botswana, Zambia, Malawi and Zimbabwe and provides information on more than 400 reserves.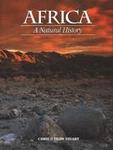 Africa: A Natural History by Chris and Tilde Stuart (1995)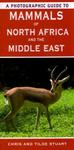 A Photographic Guide To Mammals Of North Africa And The Middle East by Chris and Tilde Stuart (2008) is a photographic field guide to the larger mammals of one of the most fascinating regions in the world. Stunning colour photography depicts more than 100 species found in a region spanning from Morocco in the west to Iran and the Arabian Peninsula in the east. All major families are represented, with mammals from the diminutive weasel to the impressive asiatic black bear and including iconic species such as the arabian oryx and arabian leopard. Information for each species includes a detailed description with key ID features, distribution, habitat and status, behaviour, diet and reproduction.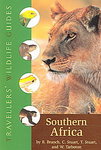 Southern Africa: A Traveller's Wildlife Guide by Chris and Tilde Stuart (2006) includes everything needed to find, identify and learn about Southern Africa's insects, fish, amphibians, reptiles, birds, mammals and plants.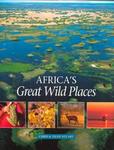 Africa's Great Wild Places by Chris and Tilde Stuart (1998). In this exciting book, Chris and Tilde Stuart's intimate knowledge of the unexplored surfaces of Africa will enchant and enthrall. From the great and famous parks of the Serengeti to the little known parks of western Tanzania and the soda lakes of of the Great Rift Valley, this book will fascinate with its descriptions of the game reserves and wild places of east, west, central and southern Africa.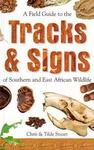 A Field Guide To The Tracks And Signs Of Southern And East African Wildlife by Chris and Tilde Stuart (1994) is unique in its approach to identification. It allows you to first look at the track or sign and then, by means of keys, to determine the animal group or species responsible for what you see.