Frank C Hibben Books
In addition to being an archaeologist, Frank Cumming Hibben (1910 - 2002) was a big-game hunter, being awarded the Weatherby Hunting and Conservation Award in 1964.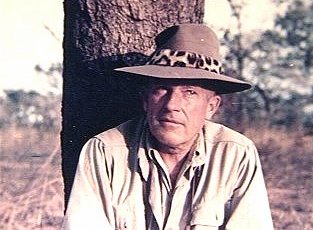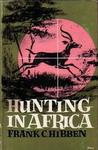 Hunting In Africa by Frank C Hibben (1964) writes of his safaris through jungles, deserts, plains and mountains, hunting the most dangerous animals in the world.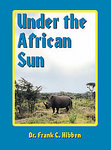 Under The African Sun by Frank C Hibben (1999). The author was a 'legend' in the hunting field. He went on a grand total of 36 safaris in Africa.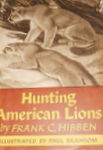 Hunting American Lions by Frank C Hibben (1948) in which the author hunts mountain lion, bobcat and jaguar. Kindle Version
Hunting American Bears by Frank C Hibben (1950) is an account of his experiences hunting grizzlies, black bears and Alaskan brown bears from Alaska to Mexico.
A Jaguar's Last Stand by Frank C Hibben (1965) is a Wide World Magazine article.