Sir Frederick Jackson Books
Sir Frederick John Jackson (1859 - 1929) was an English administrator, explorer and ornithologist. He was Lieutenant-Governor for the East Africa Protectorate (1907-1911), then became Governor and Commander-in-Chief of Uganda until 1917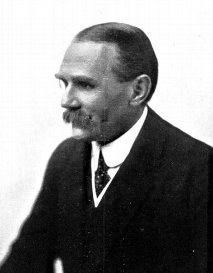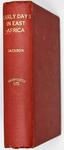 Early Days In East Africa by Frederick J Jackson (1930). In this classic book about British East Africa Sir Jackson vividly describes his experiences there - hunting parties, the local tribes and their customs, racial relations and more. An interesting account of this part of Africa at the beginning of the 20th century. Jackson met quite a few well-known hunters of the era, including Count Teleki, Sir John Willoughby, Buffalo Jones, William Rainsford and others. Of interest are his comments regarding Teddy Roosevelt, whom Jackson liked but described his over-expenditure of ammunition on game. There is also a chapter on professional hunters in general.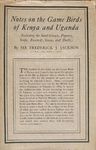 Notes On The Game Birds Of Kenya And Uganda (Including The Sand-Grouse, Pigeons, Snipe, Bustards, Geese And Ducks) by Frederick J Jackson (1926) is a comprehensive look at game birds of Kenya and Uganda, accompanied by beautiful full colour plates. One of the first major publications on the subject, the book contains important information on a broad range of species throughout the area. Organized and designed as a reference book.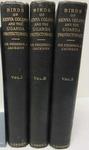 The Birds Of Kenya Colony And The Uganda Protectorate by Frederick J Jackson (1938) is a valuable contribution to East African ornithology, 3 volumes, edited and enlarged by W L Sclater.
Sir Frederick Jackson wrote 9 chapters of Big Game Shooting (1894) some of which are available separately.
Big Game Shooting: Hints On East African Stalking, Driving, Etc.
Kindle Version
Big Game Shooting: The Rhinoceros
Kindle Version
Big Game Shooting: African Buffalo