Clive Phillipps-Wolley Books
Sir Clive Phillipps-Wolley (1853 - 1918) was born Edward Clive Oldnall Long Phillips in England. He was a writer of novels as well as non-fiction, big game hunter and non-practising lawyer who settled in British Columbia in 1884. Phillipps-Wolley's reputation as a big game hunter earned him the editorship of the 1894 Badminton Library volumes, 'Big Game Shooting', for which he was credited as author and for which he earned praise from American president Theodore Roosevelt.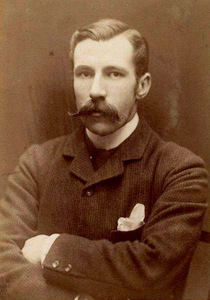 Please note, this page contains affiliate links, which means Shakari Connection receives a commission if you make a purchase using these links.
Big Game Shooting by Clive Phillipps-Wolley (1894). 2 Volumes. The first volume is about hunting in South Africa and the second volume concerns hunting in the Caucasus, Scandinavia, India and North America. The full author list is Clive Phillipps-Wolley, illustrated by Charles Whymper, J Wolf and H Willink and with contributions by Sir Samuel W Baker, W C Oswell, F J Jackson, Warburton Pike, F C Selous, Lt-Colonel R Heber Percy, Arnold Pike, Major C Heber Percy, W A Baillie-Grohman, Sir Henry Pottinger, Abel Chapman, Walter J Buck and St George Littledale. Free eBook Vol I Free eBook Vol II
Songs Of An English Esau by Clive Phillipps-Wolley (1902) is a collection of poetry. Free eBook
Songs From A Young Man's Land by Clive Phillipps-Wolley (1917) is a collection of poetry dedicated to those who fought for Canada in World War I and his son Lieutenant-Commander Clive Phillipps-Wolley who died with 47 other crew members in 1914 in the sinking of HMS Hogue by a German U-boat. It contains a re-issue of 'Songs Of An English Esau' and some of Phillipps-Wolley's new poems. Free eBook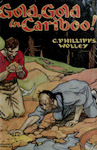 Gold, Gold In Cariboo! A Story Of Adventure In British Columbia by Clive Phillipps-Wolley (1894) is an adventure novel for young readers about the gold rush in British Colombia. Free eBook
The Trottings Of A Tenderfoot: A Visit To The Columbian Fiords And Spitzbergen by Clive Phillipps-Wolley (1884). Most of the book is abou the author's travels in Vancouver Island with some travel in the Pacific Northwest and a graphic description of cross country journey by Northern Pacific Rail. Free eBook
Savage Svânetia by Clive Phillipps-Wolley (1883). 2 Volumes. Details the author's journey through the Caucasus from the Black Sea to Baku in 1881. The title refers to a region of the Caucasus and called "savage" on account of the propensity of the locals to murder anybody they took a dislike to. This casual attitude to life accounts for it being one of the least known parts of the Caucasus, although of great interest to the great powers, being on the direct road from Russia to the Indian frontier. The English were particularly concerned about the railway from Poti to Baku. Free eBook Vol I Free eBook Vol II
One Of The Broken Brigade by Clive Phillipps-Wolley (1897) is a novel about a remittance man (an emigrant supported by payments of money from home on the expectation that he stays away) in Victoria and the Shawnigan Lake area.Free eBook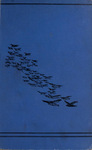 Sport In The Crimea And Caucasus by Clive Phillipps-Wolley (1881). The author, the British vice-consul at Ketch on the Black Sea, enjoyed considerable sport on the Crimean peninsula and in the Caucasus Mountains - bird, boar, bear and antelope. Considerable details on the terrain and peoples. Free eBook
A Sportsman's Eden by Clive Phillipps-Wolley (1888) is an accont of an autumn in British Columbia with a side trip to the Adirondacks, presented as a series of letters with a good deal on hunting moose and buffalo and fishing. Free eBook
---
Clive Phillipps-Wolley Books
Back to Top
Page Updated: Aug 2020