Sasha Siemel Books
Alexander 'Sasha' Siemel (1890 - 1970) was a Latvian adventurer, hunter, guide, actor, writer, photographer and lecturer. He is famous for having successfully hunted more than 300 jaguars that were killing cattle in the Patanal, armed mostly with a bow and arrow or with a spear.
Please note, this page contains affiliate links, which means Shakari Connection receives a commission if you make a purchase using these links.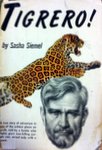 Tigrero! by Sasha Siemel (1953) is the fascinating account of his life as a South American 'tigrero' or jaguar hunter. He describes his training at the side of an Indian tigrero from which Siemel learns the tactics of killing a jaguar with only a spear. Siemel went on to kill a number of jaguars with a variety of weapons but he is most famous for his use of the spear.
Jungle Fury
by Sasha Siemel (1954) is a scarce title of more adventures from his thirty years in the jungles of Brazil.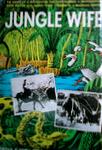 Jungle Wife by Sasha & Edith Siemel (1949) is the "story of a Philadelphia girl who married a professional jaguar hunter and raised 3 children in a Brazilian Jungle."
The Jungle Was My Home: To a Lone Adventurer Hunting Jaguars with A Spear, The Years Bring A North American Wife And A Jungle-reared Family by Sasha Siemel (1952) is a National Geographic Magazine article - Vol 102, No 5, November 1952.
Books About Sasha Simiel
Julian Duguid
Julian Duguid (1902 - 1987) was a British explorer, writer and broadcaster who hired Sasaha Siemel to guide himself and 2 companions across the Brazilian Pantanal in 1929. This association led to 2 best-selling books and the launch of Sasha Simiel's career as a 'celebrity' lecturer and actor.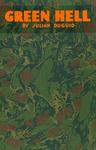 Green Hell: A Chronicle Of Travel In The Forests Of Eastern Bolivia by Julian Duguid (1931) was so popular it was reprinted 5 times within 7 months of publishing. Some editions have the subtitle of 'Adventures In The Mysterious Jungles Of Eastern Bolivia'. Jaguar hunting and exploration with Sasha Siemel (Tiger-man), in the Bolivian jungle by way of the Gran Chaco and the Matto Grosso. Free eBook
Tiger-Man: An Odyssey Of Freedom by Julian Duguid (1932) is an excellent biography and memoir tracking the career of Sasha Siemel, the famed jaguar hunter who only used a spear in the Matto Grasso jungle. Duguid details his 20,000 mile journey to hunt and gain the details from the Tiger-man's own lips. Free eBook
Sasha Siemel Junior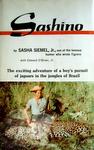 Sashino by Sasha Siemel Junior (1965). Exciting adventures of a boy's pursuit of jaguars in the jungles of Brazil. The author is the son of the famous jaguar hunter who wrote 'Tigrero!'.
Peter Hathaway Capstick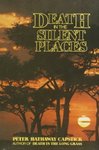 Death In Silent Places by Peter Hathaway Capstick (1981). Capstick turns from his own exploits to those of some of the greatest hunters of the past including Sasha Simiel. Kindle Version
Sasha Siemel DVD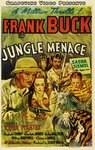 Jungle Menace
is a 3 disc DVD of the 1937 Frank Buck serial 'Jungle Menace'. Sasha Simiel starred in the 15 episode series as Tiger Van Dorn. The series was later made into a feature film in 1946, released under the title 'Jungle Terror'.
Sasha Siemel Video
To Kill Or Die - with footage of Sasha & Edith Simiel