Mungo Park Books
Mungo Park (1771 - 1806) was a Scottish surgeon and explorer of the African continent. He was credited as being the first European to encounter the Niger River. The African Association of London's previous four expeditions to explore the Niger river had failed by the time they gave Park the commission to explore the Gambia, Senegal and Niger rivers in 1795. He covered well over 100 miles before he fell ill in 1797 and returned back to England. He returned to Africa in 1805 to search for the source of the Niger in a canoe and met great hardships both on the river and with the natives that eventually cost him his own life and the lives of his men.
Please note, this page contains affiliate links, which means Shakari Connection receives a commission if you make a purchase using these links.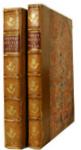 Travels In The Interior Of Africa by Mungo Park (1816). His unaffected style and natural sense of storytelling in this publication of his adventures makes this one of the most popular accounts of African exploration. Vol I Free eBook Vol II Free eBook
Life And Travels Of Mungo Park In Central Africa by Mungo Park (1842)
The Journal Of A Mission To The Interior Of Africa, In The Year 1805 by Mungo Park (1815) is the journal of Park's second African expedition begun in 1805 to explore by canoe and find the source of the Niger, where he subsequently died. It is proceeded with a detailed memoir of his life, and Isaaco's journal and Amadi Fatouma's journal at the end of the book. Free eBook
Books About Mungo Park
Mark Diffill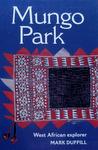 Mungo Park: West African Explorer by Mark Diffill (1999) is an account of Mungo Park's expeditions during which he survived fever, robbery and capture.
Kenneth Lupton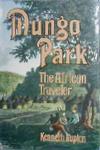 Mungo Park: The African Traveler by Kenneth Lupton (1979) is the story of the first British explorer to journey deep into west Africa.
T Banks Maclachlan
Mungo Park by T Banks Maclachlan (1898) is a biography of the adventurer who was a contemporary of Sir Walter Scott. Free eBook
Kira Salak
The Cruelest Journey: 600 Miles To Timbuktu by Kira Salak (2004) re-creates the expedition made more than two centuries ago by Mungo Park, who perished in his attempt to run west Africa's remote and torturous Niger River. Salak prevails in the face of every earthly and social challenge, including that of writing a literate adventure tale.
Joseph Thomson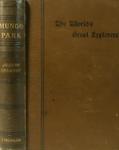 Mungo Park And The Niger by Joseph Thomson (1890) is a volume in the series 'The World's Great Explorers and Explorations' about Mungo Park and his West African travels.