Edward Alexander Powell Books
Edward Alexander Powell (1879 - 1957) was an American war correspondent and adventure writer. After World War I, Powell continued his career as adventure writer by travelling and writing numbers of books and articles. He went to Asia, Indonesia, India, the Middle East, Ethiopia, Africa, Persia, the Soviet Union and Nepal.
Please note, this page contains affiliate links, which means Shakari Connection receives a commission if you make a purchase using these links.
The Map That Is Half Unrolled: Equatorial Africa From The Indian Ocean To The Atlantic by Edward Alexander Powell (1925) is a continuation of the author's travel in Africa. This time he concentrates his travels mainly on Tanzania and the Belgian Congo. He explores the leopard men, examines the ebony and ivory trade and in general travels to the more remote and pristine parts of the continent.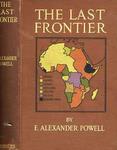 The Last Frontier: The White Man's War For Civilisation In Africa by Edward Alexander Powell (1912) is a study of European colonization of Africa up to 1912. Free eBook
In Barbary: Tunisia, Morocco And The Sahara by Edward Alexander Powell (1926) covers a series of visits to Africa extending overy nearly a quarter of a century. Free eBook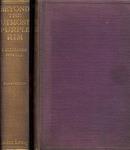 Beyond the Utmost Purple Rim: Abyssinia, Somaliland, Kenya Colony, Zanzibar, The Comoros, Madagascar by Edward Alexander Powell (1925) is an account of Powell's trip around Africa.
The Reader's Companion To South Africa (1999) includes Edward Alexander Powell in this collection of some of the best travel writing on South Africa.
More Books By E Alexander Powell About World War I, Travel, Adventure, American history & Politics