Karen Blixen Books
Baroness Karen von Blixen-Finecke (1885 - 1962) was a Danish author also known by her pen name Isak Dinesen. Karen Dinesen was married to her second-cousin, the Swedish big game hunter Baron Bror von Blixen-Finecke. During her early years in Kenya, Karen Blixen met the English big game hunter Denys Finch Hatton and developed a close friendship which eventually became a long-term love affair.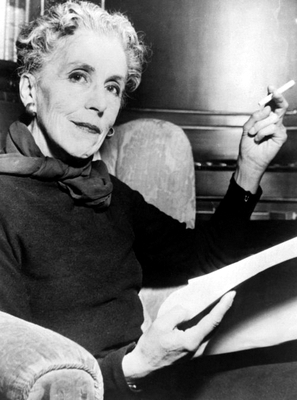 Karen Blixen / Isak Dinesen
Please note, this page contains affiliate links, which means Shakari Connection receives a commission if you make a purchase using these links.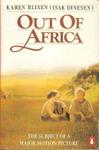 Out Of Africa by Karen Blixen (1937) is an account of the author's experiences on a coffee-farm in Kenya and her love affair with Denys Finch Hatton. After her divorce from Bror Blixen in 1925, Finch Hatton moved into her house and began his professional hunting career. Out of Africa Audio Book
Click here to buy the movie Out Of Africa
on DVD.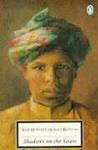 Shadows Of The Grass by Karen Blixen (Isak Dinesen) (1960) takes up the absorbing story of her life in Kenya begun in the unforgettable 'Out of Africa', which she published under the name of Karen Blixen. With warmth and humanity these four stories illuminate her love both for the African people, their dignity and traditions and for the beauty and wildness of the landscape. The first three were written in the 1950s and the last, 'Echoes from the Hills', was written especially for this volume in the summer of 1960 when the author was in her seventies. In all, they provide a moving final chapter to her African reminiscences.
Books About Karen Blixen:
Linda Donelson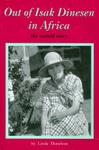 Out Of Isak Dinesen In Africa: The Untold Story by Linda Donelson (1995)
Parmenia Migel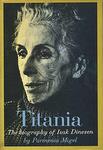 Titania: The Biography Of Isak Dinesen by Parmenia Migel (1967) was the first biography about Isak Dinesen written with delicacy and insight. Karen Blixen was the author's close personal friend for many years.
Olga Anastasia Pelensky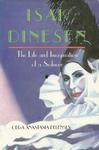 Isak Dinesen: The Life And Imagination Of A Seducer by Olga Pelensky (1991). For this biography, Pelensky has uncovered papers in libraries and private collections and interviewed sources in Africa, Denmark and England to help put the pieces of Dinesen's life together.
Judith Thurman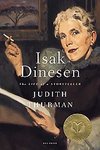 Isak Dinesen: The Life Of A Story Teller by Judith Thurman (1982) is a classic work which explores Dinesen's life - her privileged but unhappy childhood in Denmark, her marriage to Baron Blixen, their immigration to Africa on the eve of World War I and her passionate affair with Denys Finch Hatton.