John Taylor Books
John Howard 'Pondoro' Taylor (1904 - 1969) was a big-game hunter of Irish descent. In Africa he experimented extensively different types of rifles and calibres which made him an expert in big game rifles. He is credited with developing the 'Taylor KO Factor' and wrote several books which have become African hunting classics.
Please note, this page contains affiliate links, which means Shakari Connection receives a commission if you make a purchase using these links.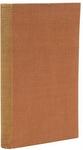 Big Game and Big Game Rifles by John Taylor (1948). John Taylor was one of the last professional ivory hunters in East Africa. Using his experiences as an elephant hunter for 25 years, he defends his choices as to which rifle is best to use on big game.
African Rifles And Cartridges by John Taylor (1948). As a professional ivory hunter with some thirty years of continuous living in the African bush, John Taylor used and tested all the various calibres of British, American and German rifles, and with them killed many species of African big game. Taylor's discussion on the practical application of ballistics includes doubles, magazines, and single-shots, the practical value of steel-jacketed bullets versus those covered with cupronickel, the faults of copper-tubed bullets, the actual effects of softpoint bullets with varying degrees of lead exposure, the necessity of modern bullets that will really stand up to the requirements when fired into heavy animals and many other valuable tips and explanations about cartridges and rifles.

Maneaters And Marauders by John Taylor (1959) are the tales of the adventures of a noted professional hunter as he pursues Africa's most dangerous game in Portuguese East Africa and British Central Africa from the 1920s to the 1950s.
Shadows Of Shame by John Taylor (1956) is the only novel written by Taylor about homosexuality and corruption in colonial Africa.
Pondoro: Last Of The Ivory Hunters by John Taylor (1955). 'Pondoro' was the natives' name for John Taylor when he first began hunting in Africa. This is a classic work on elephant hunting, including some lion, leopard, buffalo, rhino and plains game hunting.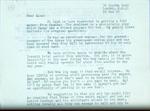 Original Letter by John Taylor (1959) is a letter written to Alex Maitland regarding an elephant hunting project in Uganda. It talks about hunting seasons and processing meat for export. Suggests considering a 3 or 5 month safari and letting the natives attend to the meat and not worry about making a lot of money. They would have to put up some money as a good faith gesture to Uganda. Taylor would have to make enough to cover his expenses. A great summary of John Taylor's proposed hunting/meat selling project. Alexander Maitland authored several books and wrote introductions to several Taylor books. He was also executor of Taylor's estate.
Books About John 'Pondoro' Taylor:
Peter Hathaway Capstick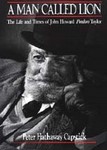 A Man Called Lion: The Life And Times Of John Howard 'Pondoro' Taylor by Peter Hathaway Capstick (1994). Nothing is held back in this complete biography of John Howard 'Pondoro' Taylor. This is Capstick at his best on one of Africa's most intriguing characters.
John Dawkins
John Dawkins was the former hunting partner of John 'Pondoro' Taylor. They pursued the rogues and marauders that plagued early African hunters. Dawkins took photos for Taylor and Taylor stayed with Dawkins while writing 'Pondoro: Last Of The Ivory Hunters' and the two have a similar exciting writing style.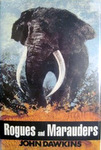 Rogues And Marauders by John Dawkins (1957) is a wonderful story of hunting in Africa in the days when the indigenous people needed protection against the wild game. Dawkins learnt his trade from John Taylor and was just as knowledgeable about African rifles as Taylor.
---
John 'Pondero' Taylor Books
Back to Top
Page Updated: Oct 2020