Henry Astbury Leveson Books
Henry Astbury Leveson (1828 - 1875) was a renowned British sportsman and big game hunter.
Henry Astbury Leveson Shooting A Charging Asian Black Bear
Please note, this page contains affiliate links, which means Shakari Connection receives a commission if you make a purchase using these links.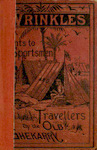 Wrinkles: Or Hints To Sportsmen And Travellers On Dress, Equipment And Camp Life by Henry Astbury Leveson (1874) Free eBook
The Forest And The Field by Henry Astbury Leveson (1867). This entertaining work of big game hunting adventures includes hunts after gorilla and hippopotamus in the region of modern Gabon, though most of the action takes place in India. Free eBook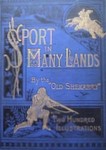 Sport In Many Lands by Henry Astbury Leveson 'Old Shekarry' (1877) includes five chapters on hunting experiences in the Rocky Mountains in the 1860s, much on Indians and on the destruction of the buffalo herds. Much on sheep, bear, moose, goat, deer, antelope and buffalo in America, plus all the African big game. A 2 volume edition was published in 1890. Free eBook (Vol I) Free eBook (Vol II)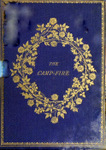 The Camp Fire by Henry Astbury Leveson (1868) Free eBook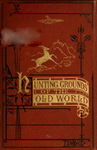 Hunting Grounds Of The Old World by Henry Astbury Leveson (1860). Big game hunting in the Deccan, southern India, the mountain ranges, the Himalayas and Circassia. Much on tiger hunting, elephant, bear, ibex, sheep and more. Free eBook
Books About Henry Astbury Leveson
James Greenwood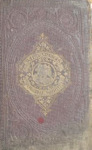 Wild Sports Of The World: A Boy's Book Of Natural History And Adventure by James Greenwood (1862) was intended to "strengthen the spirit and inform the mind of the young reader." A fine mid-nineteenth century British adventure book which ontains chapters such as 'How the Lion is Hunted', 'Habitat of the Rhinoceros' and 'The War Elephant of the Ancients'. There are portraits of celebrated hunters, including Henry Astbury Leveson, from original photographs and maps showing the habitats of animals and plants all over the world.
T R Thormanby
Four Fathers of Big Game Hunting: Biographical Sketches Of The Sporting Lives Of William Cotton Oswell, Henry Astbury Leveson, Samuel White Baker And Roualeyn George Gordon Cumming by T R Thormanby (1901). The illustrated contents of this book include many little known facts and anecdotes on the sport and lives of William Cotton Oswell, Henry Astbury Leveson, Sir Samuel White Baker and Roualeyn George Gordon Cumming. Kindle Version