Jorge Alves De Lima Books
Jorge Alves De Lima (b.1926) left Brazil and went to Africa in 1948 and for the next almost a quarter of a century he travelled and hunted in eight countries as a hunter, a professional hunter, an ivory hunter, an explorer and the founder of two safari companies. Whether hunting elephants, buffalo, lion, leopard, rhinoceros, bongo or plains game, Jorge is a man of extraordinary energy and action.
Please note, this page contains affiliate links, which means Shakari Connection receives a commission if you make a purchase using these links.
On The Tracks Of The Big Five In Angola by Jorge Alves De Lima (2013) tells the story of his years in Angola running the safari company, Kirongozi Angola, his return to Brazil where he hunted jaguar and more. For over 40 years the author travelled through some of the world's harshest landscapes hunting everything from elephants and rhinoceros to lion and jaguar. The book includes accounts of his fellow hunters include William Negley, Hugo Seia, Tony Sanchez-Arino, Rubens Ribiero Marx Jr and Richard Mason.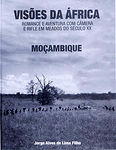 Visões da África - Visions Of Africa by Jorge Alves De Lima (2015) is divided into two volumes - one dedicated to Mozambique and the other to Angola - Jorge Alves de Lima recounts his adventures in the African territory and some of the most exciting safaris in the company of his clients. The author also pays homage to important figures of Mozambican wildlife. The book includes stories contributed by other renowned white hunters, such as Hugo Seia, Tony Sanchez-Arino and Richard Mason.
O Chamado da África - The Call of Africa by Jorge Alves De Lima (2014). After flying in a DC-3 for three days, Jorge Alves de Lima hit the dusty streets of Fort Archambault, today Sarh, Chad. For the next 21 years, he would live from hunting, exclusively from it, on the African continent. In Fort Archambault, he worked for a Portuguese merchant, met some white hunters and, more importantly, learned Sango - the language of the region. He walked 1,200 kilometers in search of elephants through the forests and savannas of Bogangolo and Bossangoa. This is a book that cannot be read outside its historical context - Equatorial Africa during the 40s and 50s through the eyes of a professional hunter. Please note that this book is only available in Portuguese.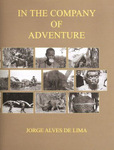 In The Company Of Adventure by Jorge Alves De Lima (2006) is the true story of his exploits and hunting in Africa at a time when you had to venture into uncharted areas to discover your own great hunting territory and when your only companion was a sense of adventure. Very few men could bring out so clearly the romance and the reality of big game hunting in the manner of the classic works written years ago. His stories capture the excitement and the challenge, the joys and the dream-filled days when out after game.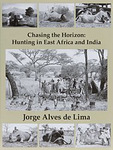 Chasing The Horizon: Hunting In East Africa And India by Jorge Alves De Lima (2010) with contributions by Brian Herne, Derrick Dunn, Anton Allen and Richard DuPont. Herne said about De Lima, "There has never been a hunter anywhere in Africa, at any time, who has ever come close to matching his exploits in so many different countries..." De Lima hunted Tanzania when it was a hidden paradise in the days when safaris were conducted without telephone or tarmac. De Lima had many a secret hideaway far off the beaten track where there as hardly a track to follow, where clients hunted the big five and more.
No Encalço de Novos Horizontes by Jorge Alves De Lima (2017) tells of the author's adventures throughout Tanganyika, India and the Pantanal, at a time when hunting trips lasted between 60 and 120 days or even longer. The author also includes accounts of his life at his ranch, Fazenda Kirongozi in Brazil where he keeps tigers and lions. 'No Encalço de Novos Horizontes' also includes contributions from Brian Herne, Anton Allen, Derrick Dunn and Richard Dupont. This is new the Portuguese language version of 'Chasing The Horizon: Hunting In East Africa And India'.
Video Documentary About Jorge Alves De Lima
A fascinating series of 4 videos about the extraordinary life of Jorge Alves De Lima. Well worth watching if just for the vintage photographs of hunting in the golden age of African safaris. Portuguese language.
Kirongozi: Um Brasileiro Na África / A Brazilian In Africa, Part 1
Kirongozi: Um Brasileiro Na África / A Brazilian In Africa, Part 2
Kirongozi: Um Brasileiro Na África / A Brazilian In Africa, Part 3
Kirongozi: Um Brasileiro Na África / A Brazilian In Africa, Part 4
---
Jorge Alves De Lima Books
Back to Top
Page Updated: Jan 2021