Big Bore Rifle Books
The big bore rifle books cover selection and use of big bores, their cartridges and history.
Please note, this page contains affiliate links, which means Shakari Connection receives a commission if you make a purchase using these links.
Jack Lott
Big Bore Rifles by Jack Lott (1983)
Major W McClintock
Rifles For Large Game: The Trajectories, Time of Flight, Remaining Velocities, Striking Energies Of Bullets Fired From Large Bore And Express Rifles by Major W McClintock (1884)
Michael McIntosh
The Big-Bore Rifle: The Book Of Fine Magazine And Double Rifles, .375-.700 Calibers by Michael McIntosh is an excellent reference book on the selection and use of large bore rifles.
Al Miller et al
Big Bore Rifles And Cartridges by Al Miller et al (1991) is a comprehensive work covering cartridges from 8mm to .600 Nitro with over 60 chapters containing loading tables and commentary on the guns and cartridges. Contributing authors include: Al Miller, G Sitton, Bob Hagel, Dave Scovill, Don Zutz, Layne Simpson, Mike Venturino, Ken Waters, John Wooters, Sam Fadala, George Nonte and more.
Cal Pappas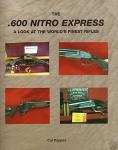 The .600 Nitro Express: A Look At The World's Finest Rifles by Cal Pappas (2009). This calibre was first introduced around 1900 by Jeffery and subsequently there were about 130 rifles made in this calibre according to the author. Pappas tracked down thirty of these rifles still in existence today and gives us detailed descriptions of them. In addition, he has combed through the archives of the gunmakers and found serial numbers for their .600 guns, ballistic information both vintage and modern, as well as bullet, head stamp, and box variations. The author also tracked down many early professional hunters who used .600s.
Henry M Stebbins
How To Select And Use Your Big Game Rifle by Henry M Stebbins (1952). Here is the distillation of forty years of shooting experience. Way back in 1912 Henry Stebbins started his long career in sports shooting. A smallbore rifle and black powder began the introduction but within two years the youngster was trusted with his father's big-game pieces and reloading equipment. Stebbins has been shooting ever since.
Pierre Van Der Walt
See Pierre van der Walt's article Bullets For Africa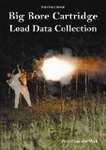 Big Bore Cartridge Load Data Collection by Pierre Van Der Walt (2006) was compiled and written by South African gunwriter and ballistics expert Pierre van der Walt from material collected over more than a decade. Contains virtually everything a shooter/hunter may want to know about reloading and shooting the most popular modern dangerous game cartridges available today. It includes a section on the terminal performance of solids, discusses modern solid bullet designs and provides 1,711 proven reloads for 31 big bore cartridges using the 14 leading brands of propellents available in Australia, Europe, Scandinavia, South Africa and the United States. It is the most complete and extensive such publication ever to have been produced starting with the 9,3x62mm Mauser up to and including the .585 Nyati.
Go to Ammunition Books for Pierre van der Walt's 'African Dangerous Game Cartridges'